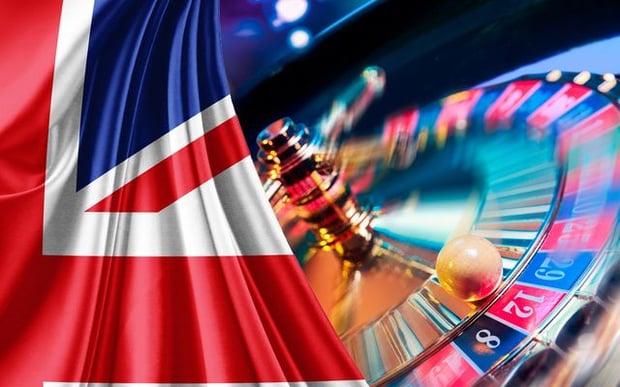 UK Coverage of 2018 World Cup Exposed Viewers to Huge Volume of Gambling Adverts

Mathias Jensen

Published 23/07-2018
British World Cup coverage was interspersed with an extensive number of gambling adverts, and their quantity has raised concerns about children's exposure to enticing betting messages.
The Guardian reported that ITV broadcast more than eight and a half hours of adverts during their coverage of the 2018 World Cup, between the start of the tournament and the semi-final between England and Croatia. Of these marketing hours, almost 90 minutes were dedicated to gambling adverts. Estimates suggest that this represents around 17% of all ad breaks during the tournament, and 172 gambling spots. Further, it almost totals the full length of a football match.
According to the newspaper, there were 50% more bookmaker and online casino adverts than alcohol adverts, and almost 4 times more gambling adverts than fast-food adverts. In total, gambling adverts were shown for 88 minutes. Automotive adverts were second most frequent, claiming 68 minutes of air-time. According to unverified sources, 30 seconds of air-time during the 2018 World Cup would have cost up to £350,000. According to the same source, bookmakers and online gambling sites typically pay over the odds, to ensure that their adverts are shown.
Gambling Advert Restrictions Relaxed Under Tony Blair
Earlier this year, the UK Government published a new gambling regulation review. This review did not suggest any stricter regulation for betting adverts, explaining that there was no significant evidence to suggest that gambling adverts have a negative effect on children or vulnerable people.
According to GambleAware and the Labour Party Deputy Leader Tom Watson, regulation on gambling advertisement should be stricter. According to Watson, current regulation is relaxed due to a lack of research funding. In 2007, Tony Blair's government removed restrictions on gambling adverts. According to Watson, British children are "bombarded" with marketing for the gambling industry, both on social media and on television. He believes that thousands of minors are vulnerable to the potentially harmful impact of the betting industry. Further, he criticizes the UK Government, saying that it is ignoring the issue rather than tackling it.
The Deputy Party Leader went on to say that his party would enforce a mandatory levy on the gambling market, in order to fund focused research on the issue. The levy would also support teaching about, and treatment for, problem gambling, gambling-induced harm and the impact of betting adverts. The levy is supported by GambleAware, a charity organization which helps problem gamblers to tackle their addiction.
According to GambleAware, over 400,000 UK residents are problem gamblers. The charity has recently commissioned an initial study into the effects of gambling marketing since the 2007 relaxation of associated restrictions by Tony Blair's government. The results of this study are expected to be published next year.