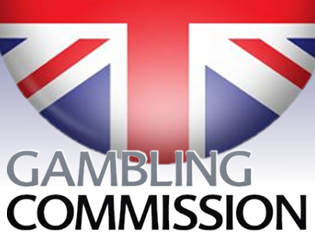 UK Gambling Commission Issues Big Fines to Online Casino Operators

Mathias Jensen

Published 03/12-2018
The United Kingdom's Gambling Commission recently found that three licensed casino operators failed to correctly implement "effective safeguards" that prevent money laundering while protecting players. The three operators were fined a combined £14 million ($17.8 million) by the regulator.
Suspended Licenses
The Independent newspaper and BBC broke the story, explaining that the fines coincide with a recent increase in the number and prominence of television and online gambling adverts, which are believed to be responsible for a spike in underage gamblers. While nine firms received stern warnings about their future conduct, the Malta-based CZ Holdings had its license suspended. This operator is responsible for the popular domain DrVegas.com.
Daub Alderney Limited is responsible for more than 100 online brands, many of which are popular names such as LuckyVIP.com. Apparently, this is one of the operators ordered to pay a fine for its lack of protection, a punishment amounting to an estimated £7.1 million ($9 million). The firm is headquartered in Guernsey and the Gambling Commission deemed its customer monitoring procedures as inadequate.
Preventing Problem Gambling
According to reports, Casumo Services Limited is another operator that was penalized. The investigation into its checking and monitoring procedures was launched in January, the findings of which resulting in an estimated £5.8 million ($7.4 million) fine for the Maltese firm. A collection of customers had exhibited behaviour that hinted at problem gambling but the firm failed to take the proper measures.
Concerns About Money Laundering
Panda Media Limited runs the online casino VideoSlots.com and was fined as estimated £1 million ($1.2 million) because of allegations it failed to properly execute identity checks. This led to a host of issues, such as one player which apparently registered a range of false credit cards using a fake driving license to deposit more than £17,405 ($22,217).
The Chief Executive for the Gambling Commission, Neil McArthur, explained that the fines were dispensed in the hope that it would make online casino firms "sit up and pay attention" because "a large number of operators and their senior management" were failing to conduct their business properly.
In a statement, McArthur said:
"We expect operators to know their customers and to ask the right questions to make sure they meet their anti-money laundering and social responsibility obligations."