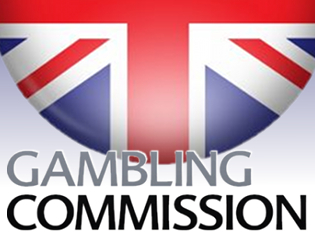 UK Gambling Commission to launch new plan to regulate casino market

Mathias Jensen

Published 23/03-2018
The chief of the UK's Gambling Commission has outlined a new 3-year plan to build confidence in the countries' market for offline and online gambling market. The plan includes a five-point strategy which will impose new regulations on the market to ensure fairer and safer conditions for the casino customers and build upon current work done by the Commission.
The plan is seen as a result to the ever-increasing addiction rates, which currently amounts to approximately 2 million UK players being at risk, and is driven by the UK Government.
Numbers from the UK Gambling Commission reveal that 65% of the adult population in the UK have gambled at least once during the last year and the five-point strategy is aiming at protecting the interest of customers. The Commission has in a recent press release claimed that it has identified a need to "balance consumer choice and enjoyment against the risks and impact gambling can have."
The three-year plan
The overall goal of the outlined strategy is to build bridges between current regulations on especially the online casino market and the newly suggested regulations which will be imposed upon the market, leading to a national standard process.
As a consequence of the new regulations, operators failing to protect the interest of consumers will be met by tougher sanctions in line with the record fine 888 Casino received last year. The outlined strategy includes framework to guide the online casino operators in providing better support services for players with problems, including taking the initiative on intervention programs and processes, as well as setting higher standards for the UK Gambling Commission itself on how to "improve the way it taps into consumer and public issues".
Among the many companies which will be affected by these regulations we find a long list of online gambling casinos as well as lotteries and betting operators. As an example, the National Lottery which is currently operated by Camelot, will need to provide more evidence that lottery funds are going to good causes, and that it will help to optimise the share of profits which benefit charities and communities.
Online Gambling is the largest gambling sector in the United Kingdom
Back in January 2017 the UK Governments' Gambling Commission revealed numbers showing that 33% of British gambling now takes place online and that online gambling operators in Britain alone yielded £4.5 billion, after winnings were paid out, between April 2015 and March 2016. Of that sum, the largest amount (£2.6 billion) was generated from casino games, which really highlights the Brits' engagement into these markets.
Back then, James Green, the Gambling Commission's programme director, commented: "As the online sector grows operators will also need to demonstrate that they are taking an equally information approach to ensuring gambling is safe for all consumers."
It will definitely be interesting to see the newly imposed regulations in action and at FindFairCasinos we are following this development tightly.