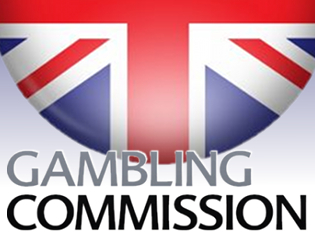 UK Gambling Commission with warning to UK casino operators

Mathias Jensen

Published 23/03-2018
At FindFairCasinos we have recently informed upon the issue regarding online gambling problems in the UK, with the national Gambling Commission outlining a five-point plan to be implemented in the following three years. The plan is put in place to battle the rising numbers of problem gamblers in the country, where approximately 2 million players are at risk and where 65 % of the population have gambled at least once during the last year.
The UK Gambling Commission has now come with a warning to all operators in the UK casino and betting industry, saying that they will not have a future in the market if they do not improve their efforts in protecting consumer rights. The warning was made at an annual Raising Standards conference, organized by the UK Gambling Commission, which included several leaders from consumer protection agencies and governmental casino industry employees responsible for regulations.
Customer confidentiality
Sarah Harrison, the Chief Executive of the Gambling Commission, admitted that the commission had seen improvements during the last year but that an overall larger effort was needed in order to battle the increasing problems and to uphold the consumer's confidence in the industry.
Focusing on the customers point of view she said: "The customer experience has not been what it should be, and change is now coming. Fairness is key, transparency is essential, and unreasonable behaviour will not be accepted, by us, by our partner organisations and certainly not by the consumer."
Direct warning towards online gambling operators about future
It is expected that the UK Gambling Commission will increase pressure on the online casino operators and demand higher standards when it comes to player safety measures. Following decreasing public support towards the online gambling industry, as a result of the scale and impact of problem gambling, Sarah Harrison claims that the industry it at a tipping point and that now is the time to act for the online casino operators if they want a future within the UK casino market:
"We want to work with you to go much further and faster to reduce harm. But we are at a tipping point, and those that do not share this commitment, those who do not deliver for the consumer, will find themselves in an uncomfortable position, with their future in this industry increasingly in peril."
Only time will tell how hard the commission is going to come down on operators for neglecting consumer safety demands but it is fair to say that a warning has been made.