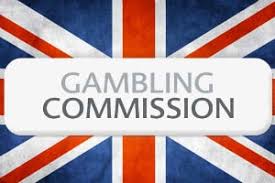 UK government slashes maximum FOBTs stakes

Mathias Jensen

Published 30/05-2018
In a bid to tackle gambling addiction, the UK government has announced its plans to lower the maximum single stake for its 34,000-plus fixed-odds betting terminals (FOBTs). The move will see the maximum single stake for FOBTs reduced from £100 ($134.77) to a much lower £2 ($2.69).
According to the British Broadcasting Corporation (BBC), FOBTs were first installed in the UK's sports-betting shops in 2001. These terminals currently allow players to place a wager every 20 seconds, and offer an array of fixed-odds games, such as bingo and roulette.
The decision to reduce the maximum stake came after a government review of the terminals. The reduction is expected to be implemented in the next year and follows the discovery of consistently high rates of gambling addiction among FOBT users.
The UK Minister for Sport and Civil Society Tracy Crouch announced the Government's view that the stake reduction would "reduce harm for the most vulnerable" and "substantially" protect those at risk of developing a gambling addiction.
Speaking to the BBC, Crouch went on to say, "we recognize the potential impact of this change for betting shops, which depend on FOBT revenues, but also that this is an industry that is innovative and able to adapt to changes".
Online gambling giant William Hill, however, warned that the move put 900 of its shops at risk of making a loss, and could cause a drop in its annual retail revenues of up to £100 million ($134.77 million).
In his own conversation with the BBC, William Hill CEO Philip Bowcock stated that "the government has handed us a tough challenge today and it will take some time for the full impact to be understood".
The owner of Ladbrokes' domestic bookmakers, GVC Holdings, also stated that the reduction could cause its annual takings to drop by around £160 million ($215.89 million). In agreement with William Hill and GVC, Betfred MD Mark Stebbings stated that the UK government had "played politics with people's jobs", explaining his belief that the reduction was "clearly not evidence-based but a political decision".
Speaking directly to the BBC, Stebbings went on to say, "this decision will result in unintended consequences including direct and indirect job losses, empty shops on the High Street and a massive funding hit for the horseracing industry".
Contrary to the opinions of their fellow bookmakers, Chief Executive Officer for Paddy Power Betfair Peter Jackson explained that the firm welcomed the move, and that the Dublin-based firm had long been concerned by the impact of FOBTs on the reputation of bookmakers.