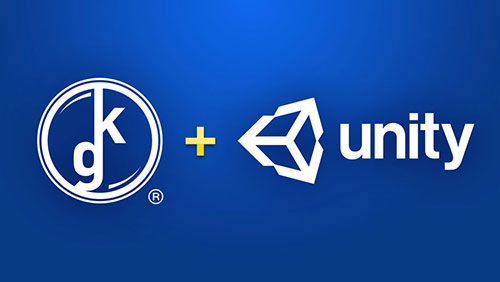 Unity Ads and KamaGames enter into exclusive partnership

Mathias Jensen

Published 03/07-2018
KamaGames, Europe's biggest social mobile poker operator, recently announced that it has signed an exclusive partnership deal with Unity Ads in a bid to monetize its platform. As a result of the partnership, KamaGames will exclusively use Unity Ads' in-app rewarded video advertising across its massively successful online portfolio of social casino games.
Describing the partnership, Andrey Kuznetsov, CEO of KamaGames commented: "The decision to partner with Unity Ads was an easy one based on the platform's impressive metrics such as high eCPMs, (effective cost per thousand impressions), Fill Rate (the percentage of ads served based on the total number of page impressions) and the overall quality of provided content. Additionally, this agreement allows us to reduce the actual app 'Weight' in the App Store as Unity offers simple integration via their Unity Engine and since all of our games are made with this engine, we do not need to integrate any additional SDK for monetization. Our DAU in Q2 2018 has grown by 87% compared to Q2 2017, so we expect to increase our ads revenue at least two-fold thanks to Unity Ads."
The VP of Global Business Development at Unity Ads, Julie Shumaker, added: "We are delighted that KamaGames has chosen Unity Ads. Unity has already enjoyed a strong partnership with KamaGames over the past five years and now this recent collaboration is set to make it even more successful."
2018 has been a successful year for KamaGames, with the organization's monthly active users (MAUs) reaching in excess of 3.3 million. So far, the gaming giant is on track to surpass its 2017 revenues and achieve an all-time record sales high.
About KamaGames
Established in 2010, KamaGames has grown to become the biggest mobile poker operator in Europe. It currently has around 530,000 active users on a daily basis and employs over 250 people. Headquartered in Dublin in Ireland, it also operates offices in Dubai and London.
KamaGames' flagship title, Pokerist, enjoyed immense success, taking the #1 grossing app spot in 101 countries on the App Store and placing within the top five spots across 45 countries on Google Play. KamaGames' biggest titles are available in 29 different languages and have been played by more than 100 million gamers worldwide. The brand enjoyed a 64% growth in revenue between 2017 and 2018 thanks to its comprehensive portfolio of cutting-edge social casino offerings.
About Unity Technologies
Unity Technologies is renowned for its high-performance, end-to-end development platform that it successfully uses to create a host of interactive AR, VR, 2D, and 3D games. Its authoritative graphics engine and feature-packed editor functions as the foundation of the platform and allows developers to quickly build attractive and user-friendly games and apps that can be played on a range of platforms, including PCs, mobile devices, embedded systems, and home entertainment systems. Unity also provides a range of systems that are designed to boost the profitability and productivity of games including Unity Collaborate, Unity Analytics, Unity Cloud Build, Unity Ads, Unity Certification, and Unity Connect. Unity Technologies currently offers its services to a range of customers across the world including students, filmmakers, publishers, indie studios, and hobbyists.