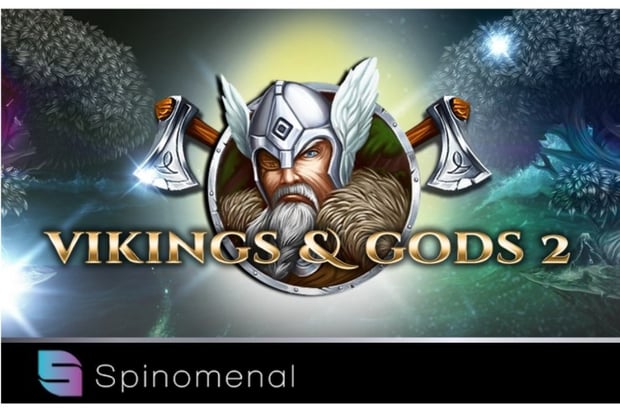 Viking and Gods Sequel Launched by Spinomenal

Mathias Jensen

Published 18/04-2019
Spinomenal have just announced the release of Vikings and Gods 2, a brand new slot that adopts a 5x3 format and comes loaded with impressive features as well as colorful graphics and an immersive soundtrack. This is Spinomenal's take on Nordic legends, and it's a take that has already won a lot of acclaim from gamblers everywhere.
What to Expect
Vikings and Gods 2 immerses players into the world of Nordic myth and legend, a theme that seems to be very popular with older gamblers. After all, it's the same theme that was used by hugely popular titles such as Thunderstruck and Thunderstruck 2, as well as many top titles launched by the Swedish-based Yggdrasil Gaming.
The symbols on the Vikings and Gods 2 reels include warriors and weapons, with the idea being that the warriors are on a mission to find the Yggdrasil tree, which forms an integral part of the Norse legend.
In addition to this well-worn and much-loved aesthetic, Vikings and Gods 2 also comes loaded with wilds and multipliers, helping players to stack their wins and get as high of a return as possible.
The Bonus
The Yggdrasil tree forms a central focus of Vikings and Gods 2 as it assumes the role of the game's main bonus symbol. When enough of these appear the bonus feature is unlocked, at which point players are tasked with spinning a compass that takes them to one of four bonus features, each with a slightly different theme and setup.
Players are then asked to pick four out of seven magical items, with each item revealing a specific win amount. There are also bonus spins to trigger and re-trigger, ensuring that there is limitless potential to this truly unique bonus feature.
Intense
A spokesperson for Spinomenal claimed that Vikings and Gods 2 was one of their "most intense" games yet, adding that it was HTML5 compatible, which means it will fit perfectly into modern online casinos and will work on mobile as well as desktops.
They have put a lot of work in behind the scenes to make Vikings and Gods 2 special, and it really shows. The end result is an immersive, exciting video slot that can be played again and again.
An Expanding Roster
Vikings and Gods 2 joins a number of other top titles currently available in the Spinomenal roster, including the equally godly Demi Gods II. They like their deities and their mythology, and we'll no doubt see many more titles like Vikings and Gods 2 in the near future.