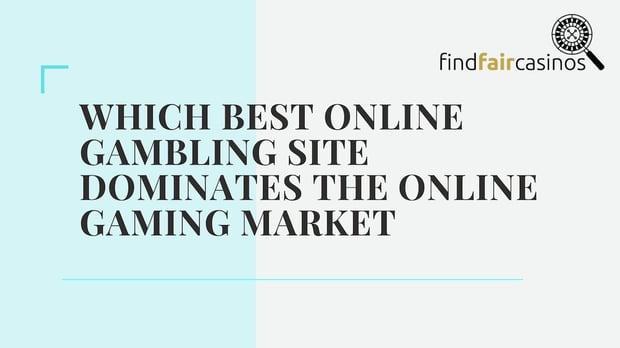 Which Best Online Gambling Site Dominates the Online Gaming Market?

Osama

Published 04/01-2022
Although the US online casino industry is currently going through somewhat of a surge, online casinos are still illegal in most states. In fact, online casinos are only currently legal in six states. In each of these states, the market is flourishing and it is causing other states to sit up and take notice. All of the legalised states have several popular online casino sites, however, there are some online casino sites that are currently dominating the market space. We are going to look into which of these sites are leading the way at present, and what is different about them that is making players rush to their sites to play the wealth of casino offerings.
Visit the best online gambling sites at goodgamblingsites.com for an expert opinion on the best online casino sites in the USA for 2021. Here you get a complete list of the most reputable and trustworthy casinos that you are likely to find in the country. There is also the opportunity to take advantage of some great bonus offers, with the likes of match bonuses, first deposit bonuses, real cash back, new player bonuses, and free spins all up for grabs.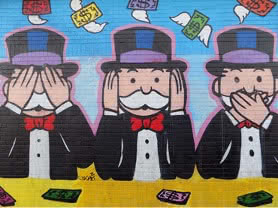 Borgata
Borgata is one of the leading online casinos in the entire USA, even though it is only currently live in two states. Players wanting to play high-quality Borgata online casino games can do so in either New Jersey, or Pennsylvania. The operator is owned by casino industry giants, MGM Resorts International.
Borgata gives the option to play online casino games, online poker, or even sports betting. The online casino platform is widely regarded as one of the most in-depth online casinos you are likely to find. The casino has plenty of live dealer options such as Live blackjack, 3 card poker, and American roulette along with many others. It has all the classic table games you would expect to find including, roulette, blackjack, and baccarat. The slots on show are from industry-leading providers such as NetEnt, and Red Tiger, and there are plenty of promotion opportunities for players. Most of the titles have HD graphics and other animations, so it is always recommended to play using the best devices for gaming. For the months of September, October, and November in New Jersey, Borgata online casino has the highest average revenue out of all online casinos in the state, with an average of over $35 million each month.
Golden Nugget
New Jersey and Michigan are where you can guarantee a thoroughly entertaining online casino experience by playing at Golden Nugget. In terms of revenue, Golden Nugget generates the second-highest revenue – just marginally behind Borgata. Golden Nugget is dominant in New Jersey, Michigan, and West Virginia with its wide range of casino titles. At Golden Nugget you can play classic table games, live dealer, jackpot slots, MegaWays, and scratchers. This kind of offering is what you should expect from any market leading online casino, but what makes Golden Nugget stand out is the exceptional interface it delivers. The smooth display and easy navigation means that customers are immediately comfortable when using the site. Interface is definitely one of the most important qualities you should look for in an online casino.
Ocean
Ocean online casino is currently only operational in New Jersey, and may not be near the top in terms of revenue, but it is making huge strides in the market with its flawless platform. The Ocean site is extremely user-friendly, and the casino has a portfolio of some of the best games currently released in iGaming, with titles such as Gonzo's Quest, which is well known throughout the industry. Ocean is currently generating monthly revenues of around $1.6 million, which might not sound too impressive, but this up-and-coming casino has seen monthly revenues almost double in less than a year, as its monthly revenue for January was at just $970,000. Definitely one to look out for in the future.
Competition Driving the Market on
Operators are flooding the market with online casino platforms, and it is only strengthening the industry. If leading online casinos want to remain on the top of the pack, then they must constantly offer fresh titles, and ensure that the customers have as good a time as possible. Gaming providers are using the latest technologies in order to develop next-generation gaming. Having a fast-performing device will maximise the gaming experience with all these titles, so try ways to improve your Android device or iPhone.