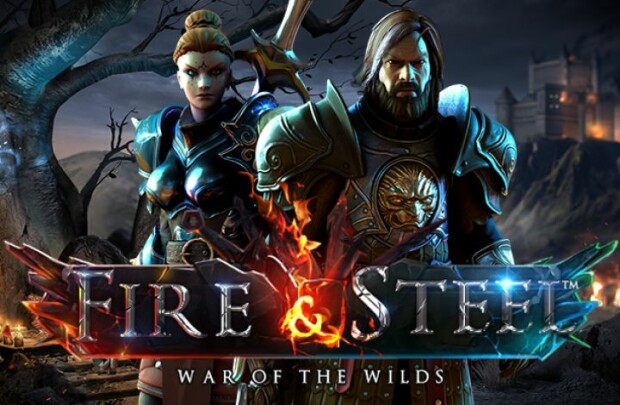 Winter is here – Exclusive Game of Thrones promotion at King Billy Casino

Mathias Jensen

Published 07/04-2019
The long-awaited season 8 of Game of Thrones are just around the corner and we are – as everybody else it seems – very excited about the final chapter of the tale about the seven kingdoms' fate.
To get you in the right mood for the upcoming final King Billy Casino has launched an exclusive Game of Thrones promotion regarding the superb BSG video slot Fire & Steel.
Here you get to choose which house you want to represent, and your choice has consequences for what kind of bonus you will qualify for.
If you decide to represent the house of Stark, a whopping 83 Free Spins will be credited to your account, which could serve as a great foundation for your Fire & Steel journey. Use the Bonus Code "Stark" to show your support for the Starks.
As a Lannister you can take advantage of a mixed bonus, as you will receive 30 Free Spins along with a 30% Match Up Bonus up to €100. Here you need to use the Bonus Code "Lannister" to show your support.
Finally, you can choose to represent the house of Targaryen and the Mother of Dragons which will result in a 50% Match Up Bonus up to €100. At this point you might have guessed it, but to represent Khaleesi and her dragons you will need to use the Bonus Code "Targaryen".
Terms
Each of these attractive bonuses are available once a week and you can therefore choose to represent several of the houses in case you are not sure where your support lies.
The wagering requirements related to the bonus funds and Free Spins are set at 35x while there is a maximum winning cap of €200 in place.
The promotion is not available for cryptocurrencies, and you will need to deposit a minimum of €50 to represent the houses of Stark and Lannister, while your support for House Targaryen will only set you back €20.
Check out the exciting promotion directly at King Billy Casino or read our extensive Casino Review of King Billy Casino by clicking here.
We wish you the best of luck and hope that the final season will live up to our massive expectations!
Free spins is something everyone loves, if you want to find the best free spins bonuses at some of our favorite casinos, then you should give our Free spins page a visit here!