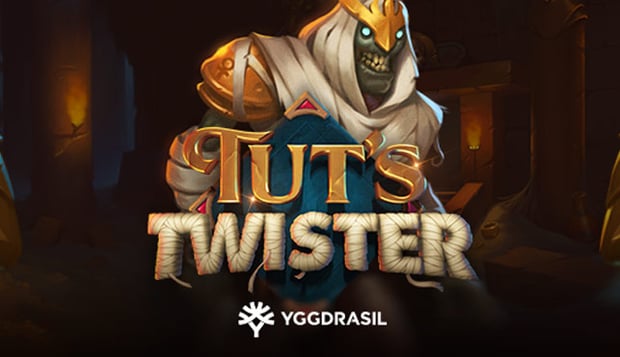 Yggdrasil`s Tut`s Twister slot makes its mark

Mathias Jensen

Published 08/07-2018
Yggdrasil Gaming, a renowned software provider recently announced the release of its latest casino game: Tut's Twister slot. Tut's Twister takes players on an action-packed journey as they fight against the forces of King Tut, who has woken from his death slumber and is waging war across the reels by casting powerful sandstorms. Tut's Twister transports players to the ancient Egyptian world where they are immersed in a series of animations and special features that add to the thrill of the game play. The main special feature of the game is Tut's Twister, which is activated when the player reels in at least two wilds. When this hits the reels, Tut unleashes a major sandstorm that generates a reel-tall column of wilds. The tornado progresses to engulf the wilds on the reels, awarding multipliers and respins as it spirals out of control before finally releasing all the wilds back onto the reels to award the player a blockbuster wins. Players also have the chance to collect ancient hieroglyphics that they can use to unlock Tut's mysterious spells and unleash more wild twisters of consummate rage.
Describing Yggdrasil Gaming's latest offering, Head of Slots, Jonas Strandman commented: "Tut's Twister takes a new spin on the walking wilds mechanic, combining it with multipliers and respins in a way which sends players on winning streaks with an exponentially increasing win potential. "The fantastic ambience created by our art team, combined with a mechanic which always keeps decent sized wins in sight, is sure to create an army of fans for this epic game."
As is the case with all Yggdrasil titles, the Tut's Twister slot offers a host of in-game features and promotional tools, the BRAG social media feature, and BOOST®.
Tut's Twister was built on the iSENSE2.0+ HTML5 client framework, which has a strong reputation for offering a seamless game play experience in both mobile and desktop gaming environments.