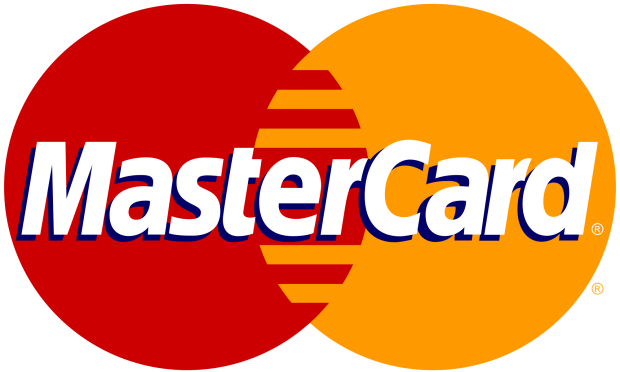 MasterCard
Since it was first formed in 1966, MasterCard has become a big name in the finance and banking world, and it is recognized as a reliable and secure worldwide payment processing service. At present, an estimated 25,000 financial companies form the MasterCard family, with their participation in the program being denoted by the famous MasterCard logo.
Given this massive reach, many people rely on MasterCard credit cards for their everyday purchases. Online gamers are no exception, and a large number of players use MasterCard to transfer deposits to online casinos and gambling sites. Fortunately, the majority of site operators recognize the value of MasterCard as a payment method and allow their players to fund their accounts using this method.
Potential Problems with MasterCard Deposits
Players throughout the world use MasterCard credit cards to transfer funds to their online gaming accounts. However, there are some potential problems that you should be aware of. One of the biggest issues is that transactions of this nature are not always accepted, and players regularly experience situations in which their MasterCard is declined on one site only to be accepted on an alternative site a few moments later.
Essentially, MasterCard is linked to a bank account, and every bank account has its own rules. While some financial institutions are open to gambling, others have strict policies in place against it. The latter will often refuse credit card transactions to gambling sites; however, it is not always possible for them to do so.
If your MasterCard is rejected at one site, you certainly should not give up. You will often find that it will be accepted elsewhere. You could also try to fund your account with alternative cards or use a different deposit method altogether.
A further potential problem with the use of a MasterCard to transfer funds to an account is that it involves sharing your personal financial information with an online source. Although the reality is that these transactions use high-tech security mechanisms that protect your data, you do have alternative deposit options available to you if you do not want to share your personal details; for example, pre-paid cards, eWallets, etc.
Advantages of Using MasterCard
You cannot escape the fact that using MasterCard to transfer funds to your online gaming accounts is very quick and efficient. In fact, it is probably the easiest method available. Simply navigate to one of our trustworthy and recommended casino sites, visit the cashier, and provide your credit card details. You will find out within seconds whether your transaction was approved and, if it was, the funds will be in your account immediately.
Although there are alternative deposit options available, these often require you to establish new bank accounts or link your personal account with the online provider. You can avoid this with MasterCard and its perhaps for this reason that it is a preferred option for those who want a hassle-free method of funding their gaming accounts.