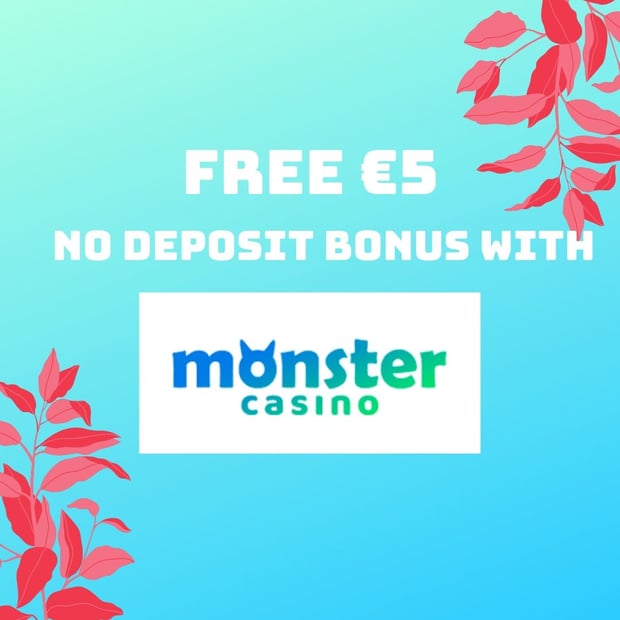 Part 103: Monster Casino Welcome Bonus!

Anonymous

Published 18/02-2020
Monster Casino Welcome Bonus!
Jippie, I am so excited to be taking part in this fantastic no-deposit welcome bonus offered by Monster Casino. In the previous post, I talked about how easy it is to set up an account. Once the account has been set up you receive the welcome bonus immediately, which will be discussed more in detail here.
The welcome bonus consists of a cash bonus - €5 for free to be exact. These can be used to play "Candy Swap", "Mayan Marvels" or "Shamrock N Roll". The money is placed into the "Bonus" part of your wallet meaning that you cannot withdraw this until the wagering requirements are met. The bonus has 100x wagering requirements.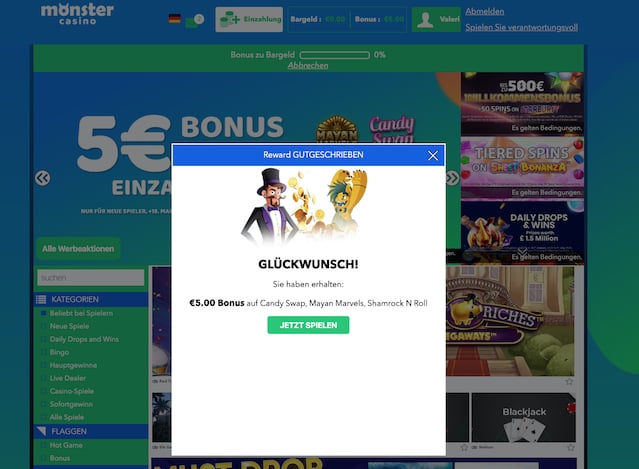 I have never played any of these games, so I was very excited to try them out! Ooh and ps. For those of you who are already convinced and want to deposit money into the casino – Monster Casino offers another bonus on top of the no-deposit bonus! I felt like I wanted to try the casino out before depositing any funds.
I started with "Mayan Marvels", this is a slot machine from Nektan Gaming. I started with 15 bet lines at a stake of €0.01 meaning a total bet of €0.15.
Bet 1: No win
Bet 2: No win
Bet 3: No win, but I can see that there is the possibility of winning free spins, which is always exciting!
Bet 4: Nothing
Bet 5: for my final bet I decided to up the ante a bit. For my final spin, the total bet equalled €1.5. I spun and did not win…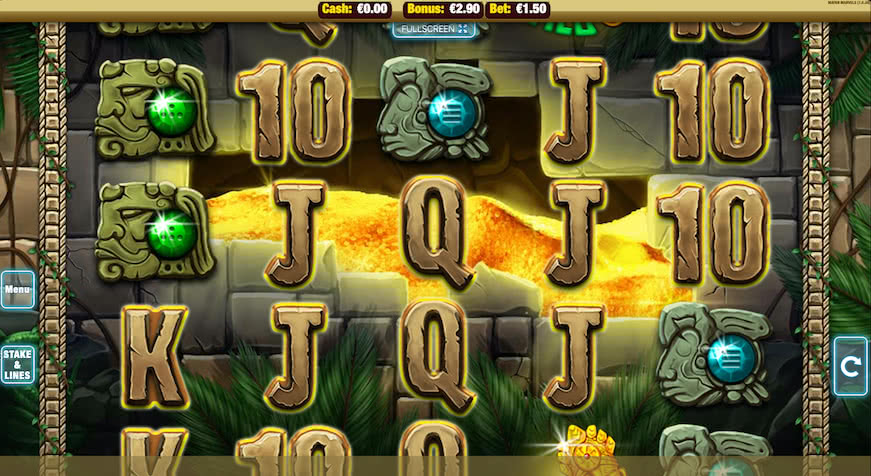 After this I only had €2.9 left of my free money and still two more games to try out… I would have to be a bit more careful with my funds if I want them to last for all the games.
For the second game I decided to try I aimed at "Candy Swap" another game by the developer Nektan. For this slot machine, I started at 9 lines with a €0.01 stake, which equals a total bet of €0.09.
Bet 1: No win
Bet 2: No win
Bet 3: WOW! I won €1.5 now my bonus money was back to €4.17
Bet 4: no win
Bet 5: Since I won some money, I thought it was worth trying another "Higher" bet to see if I could win even more. I, therefore, increase the stake to €0.1 giving a total bet of €0.9. I spun and didn't win.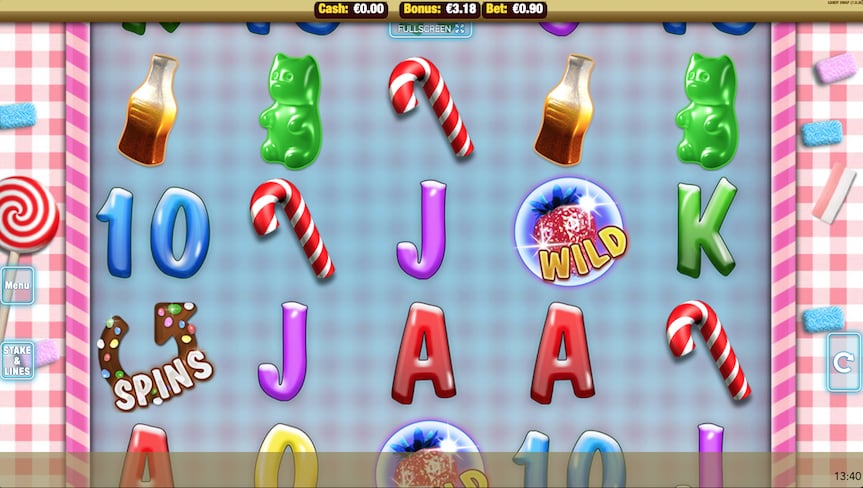 Now I was left with €3.18 to try out the last game available in this welcome bonus "Shamrock N roll".
"Shamrock N Roll" is an Ireland-inspired Nektan slot machine, with rainbow and gold pot included! There are 25 bet lines in this game and the minimum stake is €0.01 making it a total bet of €0.25 which is where I decided to stay to get as many attempts at playing this game as possible.
Bet 1: No win
Bet 2: a €0.15 win! Yuppie
Bet 3: another small win, this time I won €0.18!
Bet 4: No win
Bet 5: Time for a big spin… I upped the ante to €1.25. I spun No win meaning I had €1.88 left of my bonus money… well I had to bet again
Bet 6: No win.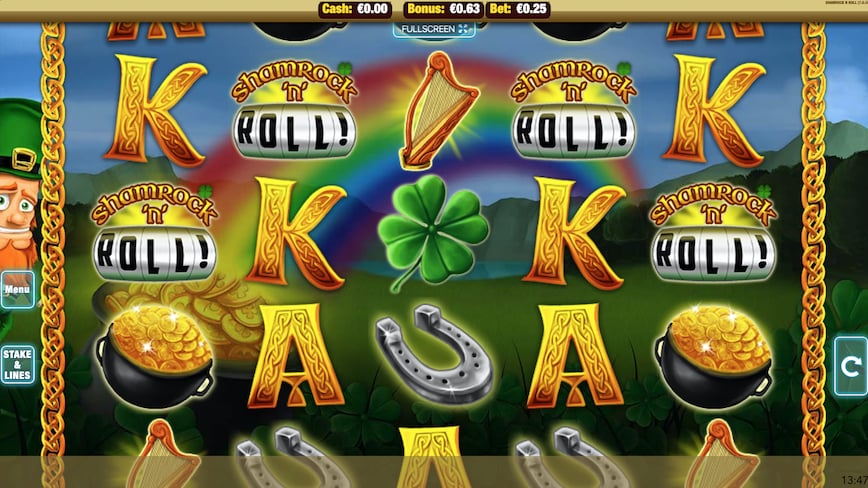 So, what is my overall opinion about this no-deposit welcome bonus?
It was great, great to get free money to play for. I do have a small criticism, or maybe two things. The first thing being that the €5 can only be used on three games and the three games are very similar being from the same game developer. The only big difference is the theme of each game but otherwise, they are almost identical. I would've loved some more variation in terms of the game set-up.
The second point I have to make is that the three games available to play with the free money are three high volatility games. This means that it is really hard to win on the spins you get and considering that the wagering requirements are already quite high this is slightly depleting.
That being said, I still enjoyed playing these games. "Shamrock N Roll" was my favourite as I enjoyed the theme music and the graphics, and I mean its free money to play with… free is always fun!
Register to Monster Casino to get €5 for free!