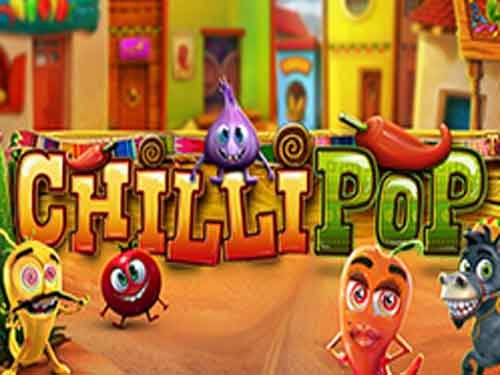 Part 11: Another colourful video slot

Anonymous

Published 14/02-2019
After browsing through the seemingly endless collection of different casino games at Dealers Casino I found a couple of games that I really wanted to check out. As I have found that I am a big fan of colourful online slots with involving gameplays, combined with my big enthusiasm for exotic food, I wanted to find something matching that description.
Here I came across ChilliPop which is a sweet and slightly childish video slot developed by Betsoft and I decided to give it a try.
I think I've failed to mention this, but every time you choose a new game to play the game starts with a small explanation to its essentials which is very good to look through to grasp the ins and outs of each game.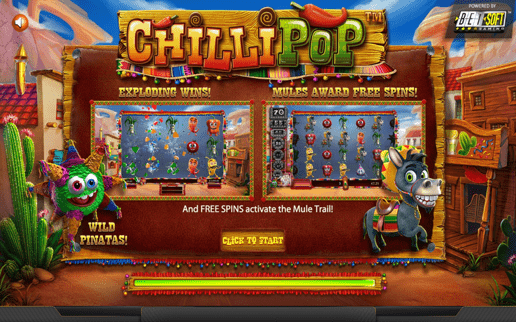 The Minimum bet on this game was quite high, even with the minimum coin value being at €0.02 the bet you start with is €1. The cool thing is that you only need a cluster of three equal symbols to win, so it's not as hard to know if you are winning or not.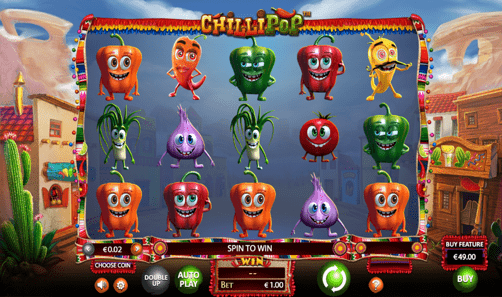 At first, I wasn't winning anything but then I managed to spin three donkeys which meant I got 5 Free Spins. And then things went rather crazy… The reels increase and so does the chances of winning, not only in the way that for each Donkey more you spin, you get extra things and there were also some piñatas involved which multiplied my winnings.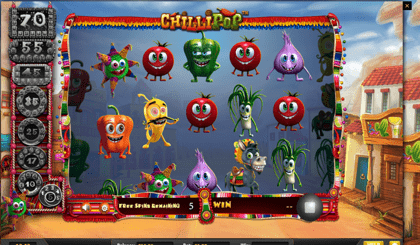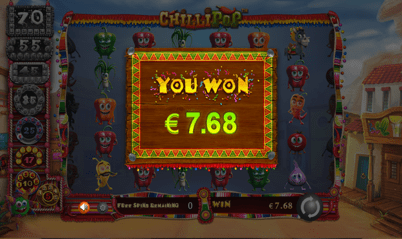 I ended up winning €7,68 which so far is the most I've won on these slot machines.
I know that to some of you this might seem as very little but I'm a newbie and I'm starting slow. I don't want to feel pressured into playing all of my money at once, I rather have the money last a bit longer and set the coin value down to the lowest, even if it means that returns are not soo high.
All in all, another great game found among the Dealers Casino portfolio of online slot machines.
You can also test your luck with Chilli Pop online slot at Dealers Casino today by signing up to the casino.