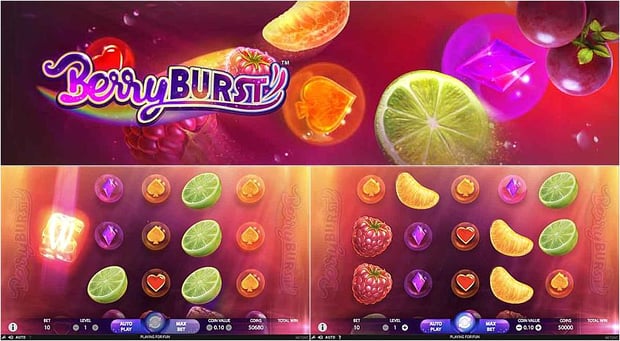 Part 13: Email promotions and Auto-Play

Anonymous

Published 22/02-2019
I received an email from Dealers Casino today where I was offered spins to a new game for a small deposit! It didn't say exactly how many spins you would get but I thought it would be nice to try a new game with some free spins. Specially because my casino balance was running a bit low. The minimum deposit to qualify for this offer was just €10 so I thought…why not!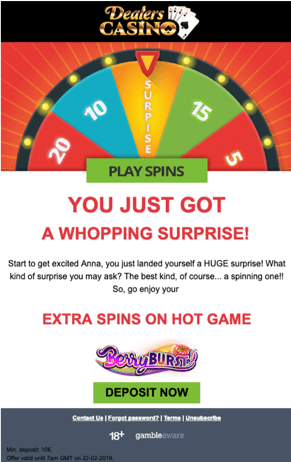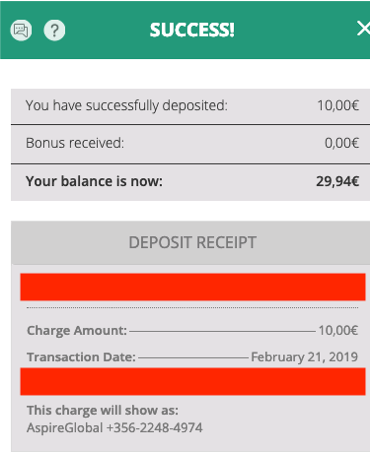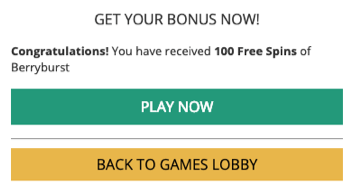 Once the deposit went through, I got the bonus – 100, I repeat: One hundred, free spins! I was ecstatic, with 100 Free spins I definitely had to win something! The spins were allocated to the game BerryBurst that I had never tried before but I headed over there to use my 100 Free spins!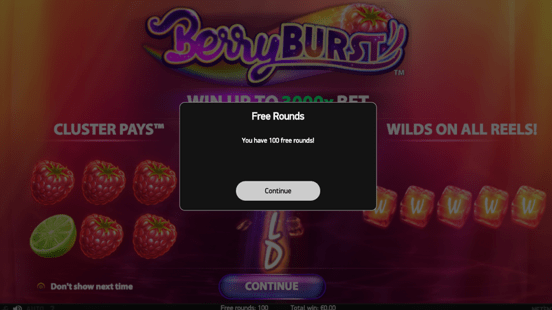 The game is very colourful, and the music is quite fun and hip! I liked it. I thought since I had so many Spins, this would be the perfect opportunity to try the Auto-Play function. When you click on "Auto Play" a small little window appears where you can choose how many spins will automatically be spun. Remember you can always Stop the automatic spins whenever you want.

During my Auto-play Free Spins I got a lot of Wilds leading to cashing in a bit of coins to my casino balance.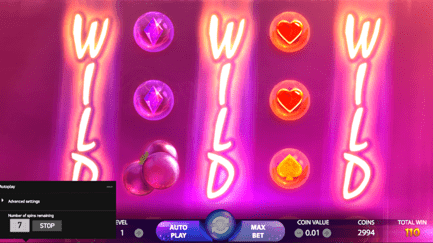 So instead of just increasing my casino balance with €10 I increased it with €17.25 - almost doubling it!
I must say that the positivity of this random surprise offer and the winning of €7.25 really left me with a positive high the entire day.