Part 21: Back to the slot machines

Anonymous

Published 13/03-2019
It is curious, but slot machines are the most used games on online casinos. I find it curious, because I feel like slot machines are nice and entertaining, but card games definitely have much more excitement. Card games feel like they demand more skills while slot machines are more luck. Before trying card games, I definitely thought the slot machines where more interesting but now… now I feel like I have fallen out of favour for them… To try to find the excitement in the slot machines again I have decided to check out the "Featured Games" on Dealers Casino.
I have already tried games such as Fruity Friends, Starburst, and Gonzo's Quest – I believe that these three games are some of the games that are the most famous and most popular slot machines - overall. It feels like all online casinos have these games in their libraries. To be fair I think Gonzo's Quest really is entertaining but the other two… the other two I don't see too much excitement in. Perhaps it is because they have a high Return to Player percentage… In another post I will talk about Return to Player because that I also found quite confusing at times.
For all of you that know what exactly the RTP means, then it's good for you to know that you can find this information for each of the games on Dealers Casino by pressing the "?" when playing one of the games.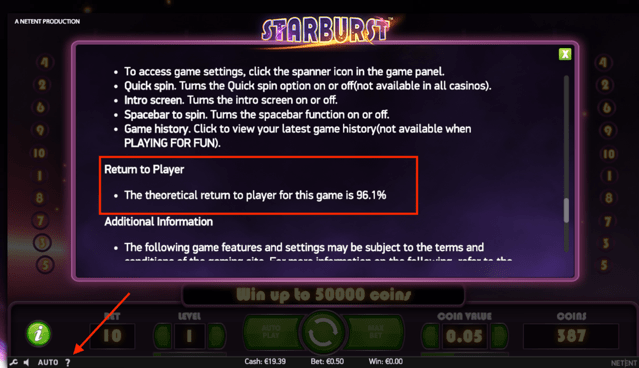 ¨
So, now back to the featured games on Dealers Casino. What I like the most is that many of these are newly released and therefore not tested before. I decided to test two games today: the Cheeky Monkeys slot and the Cash Vandal video slot.
Cheeky Monkey
In this game you don't choose the coin value but rather the total bet. You bet on the 10 pay-lines available.
Because my casino balance was running a bit low, I decided to try 10 spins on €0.5 each.
On the first spin I won €0.15
On my second spin I won €0.4
On spins 3-4 I won nothing…
Spin number 5 I hit some nice wilds and won €0.7
On the 6th spin nothing.
7th spin I won €0.1
Spins 8-9 gave me nothing and then spin 10 won me €0.15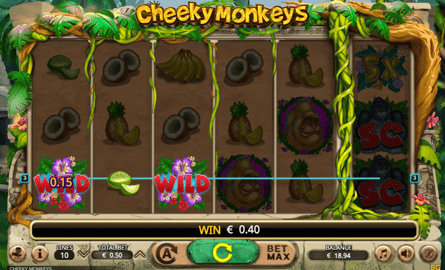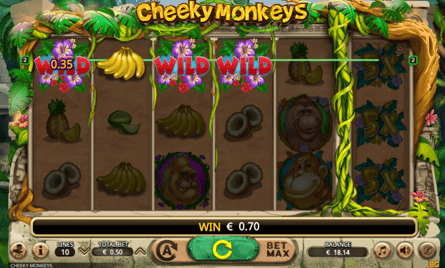 So, in total I bet €5 and won €1,5 which is not great… I really don't feel like I am anywhere near as lucky on these slot machines than I am on card games…
Cash Vandal
This brand-new game from Play'n Go promises fun and entertaining features. So let's give it a try. Here you can choose from a line how much you want to bet. I decided to do the same as I did for the Cheeky Monkey's – 10 bets each worth €0.5.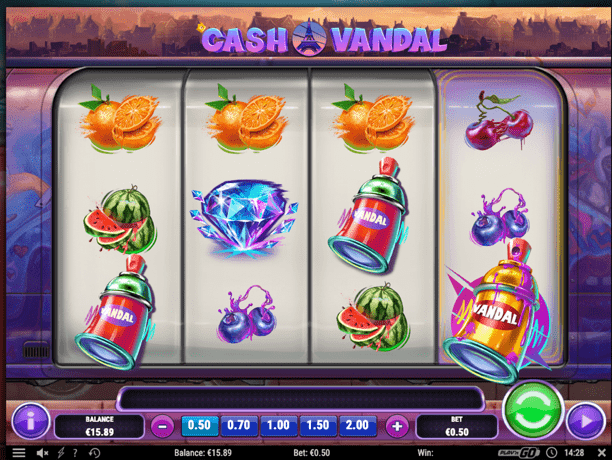 On the first spin I won nothing,
The second spin triggerd a free spin and took me to London… very cool but I was too slow to take a picture of it… either way I won €1,5.
Third spin I won €0.25
Fourth spin triggered a Free Spin but I won nothing on either of these spins.
Fifth to eight spin I won nothing…
On the 9th spin I managed to win €2.5
And on my 10th and final spin I managed to cash in €1.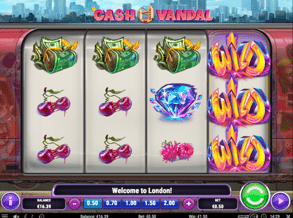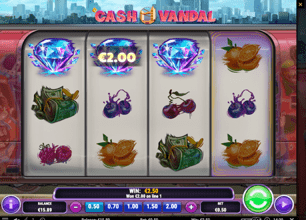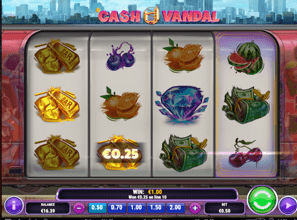 So, all in all I bet €5 and won €5.25 Whoop whoop! FINALLY some winnings!
If I would recommend any of these I would definitely check Cash Vandal out if I were you, mostly because I won more on it… but also because of the graphics and animations being very cool on the Cash Vandal game.
Want to try any of these games? Register an account on Dealers Casino and try them out!