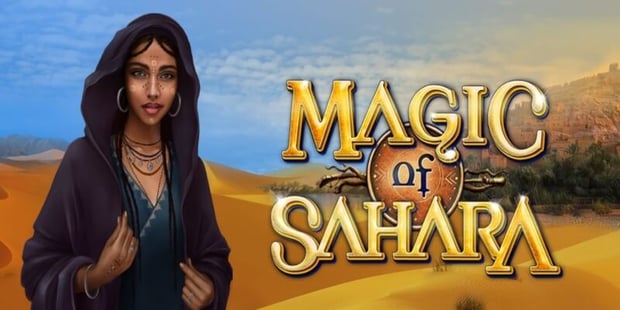 Part 62: Tournament time… a continuation

Anonymous

Published 05/08-2019
To win a tournament you can't just play once. To win a tournament you have to be consistent and lucky. Lately I feel like I am lacking in both. Continuation or rather consistency is dependent on me having fun and enjoying the game I play, while luck is something that is out of my control. Both these concepts intertwine: If I am lucky, I enjoy myself and I therefore play more, and if I play more, I have more chances of being lucky.
I think a lot of us who play online casino games and are relatively new to the whole iGaming industry often ponder luck. Is luck something we can create? Does the house create a false sense of luck? How can we become luckier?
There are a lot of things we as beginners ponder when we start to become more experienced. Blackjack strategy, French vs. American Roulette tables, best slot machine features… and maybe most of all… HOW DOES A NEWBIE WIN A TOURNAMENT?!?!
Anyways, here is how my progress of partaking in the Magic of Sahara slot tournament.
Here follows a summary for the ones who are not interested in watching the video.
Bet 1: First of all, I once again decided to take down the bet size, mostly because I only wanted to spend €9 on betting today… that is I told myself I would stop when my balance reached €17. So, I went down to betting €0.18, on the first bet I spun I won nothing
Bet 5: After four bets of not winning anything I thought that I could maybe help my luck by increasing the bet. From bet 5 I started betting €0.36. I still didn't win anything on bet 5.
Bet 13: After a lot of spinning I managed to spin two scatter symbols which gave me a winning combo of €0.36
Bet 18: FINALLY, A WIN! This time without the help of scatter symbols! I spun two "K"-symbols and one "Magic of Sahara" symbol on the winning pay-line which secured me a win of €0.6, I feel like I am way more excited than I should be! But today has been tough!
Bet 23: A whole lot of nothing! I don't think I've ever spun this much without winning, not even a "Magic Token" has appeared in these 23 spins.
Bet 27: I've reached the limit I set myself. 27 Bets and only a total win of €0.96, that is not great for my chances of winning the tournament.
I'm quite disappointed to be honest. I think I thought that I'd win slightly more and climb the tournament latter a little bit, but I'm not even in the top 500.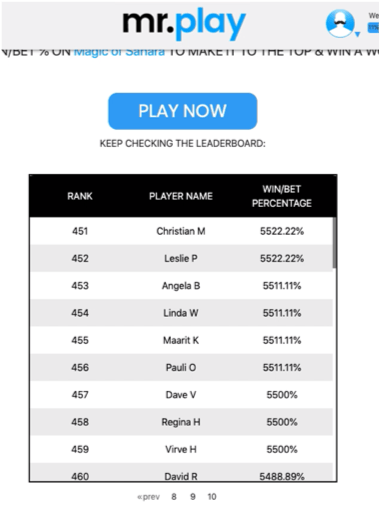 On a positive side note: the three "Magic tokens" I found previously are still there!
Claim your Mr. Play Bonus to partake in this tournament and others!
UPDATE: I did not win the tournament. Obviously, I did not play enough. It is very difficult to win in tournaments but these tournaments are fun to take part of as they allow you to try some new games and see the competitive side of you come up. Well, better luck next time.