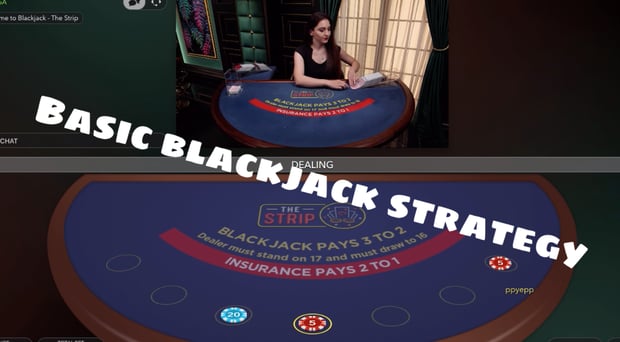 Part 80: The part where I use Basic Blackjack Strategy

Anonymous

Published 14/10-2019
In the last part of my casino blogger adventure, I interviewed a friend who is really into blackjack and he taught me the most important basics of counting cards. Do I feel ready for it? Not really… like I would like to start but I always feel like I get so stressed when I play Live Casino games. What I do feel like I can keep up with is the Basic Blackjack Strategy… oh and I promise that this will not become a blackjack focused blog, I will also go back to review other parts of Lanadas Casino, but I am just so into this right now …heheheh…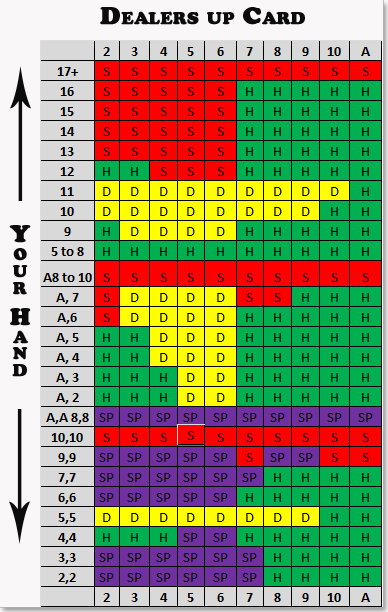 image from: https://www.blackjack.com.au/strategy-chart-for-optimal-play/
I kept this strategy card with me on the screen while I played, and to be honest it calmed me down. Usually, when I am playing live casino blackjack, I feel stressed to make a decision but here I knew what decision was statistically the best one to make. The house still has an edge so it's not a guaranteed win but it still made me feel calmer.
Lanadas has a variety of blackjack tables, provided to them by Evolution gaming. The dealers are always professional and although the streams are sometimes a little bit slow on loading the graphics and animations work perfectly, so I recommend players who are interested in perfecting their Blackjack skills to use the Lanadas welcome bonus, double their first deposit and play blackjack.
Today the lowest betting table was a €5 table, which usually turns me off a game directly, but this time was different. I came prepared! I was ready to not only beat the house but beat everyone! Or at least so I thought… I entered the game with €25.87 in my balance… just so that you know…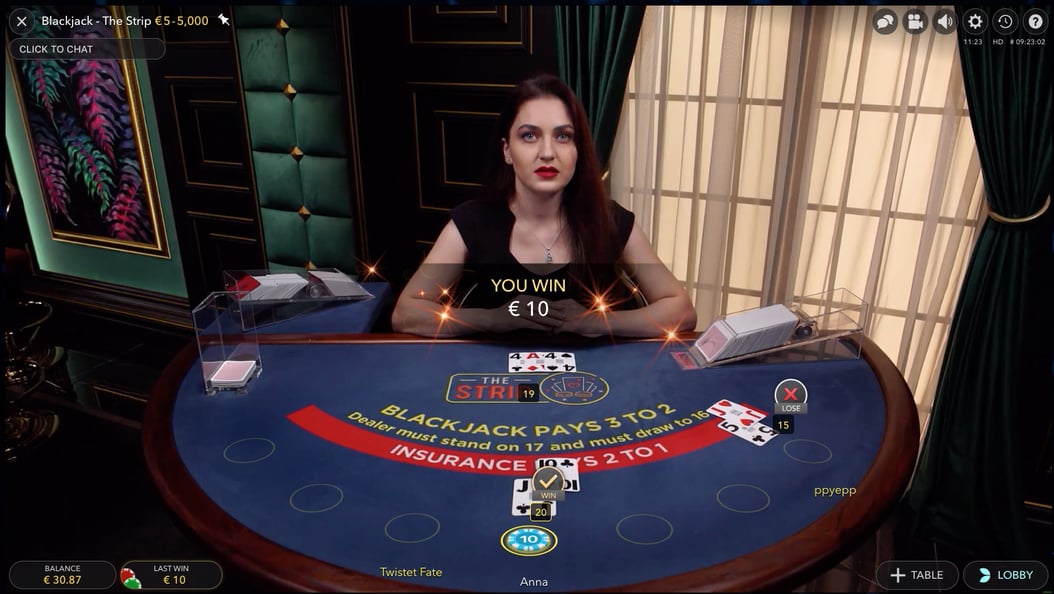 Bet 1: a €5 bet with another player at the table with me. I got a 2 and a king = 12, the dealer had a 10. Looking at the Strategy I should Hit, and therefore I proceeded by Hitting. I got thirteen and once again I Hit. When I reached 18, I decided to stand. The Dealer got another 10 making their count 20, meaning I lost.
Bet 2: a King and a 9, the dealer had a 10. I had to stand. I did and I won!
Bet 3: I received a J and a 10 from the dealer, while the dealer had a 4, I Stand as you should with 20. The dealer stops at 19, I win!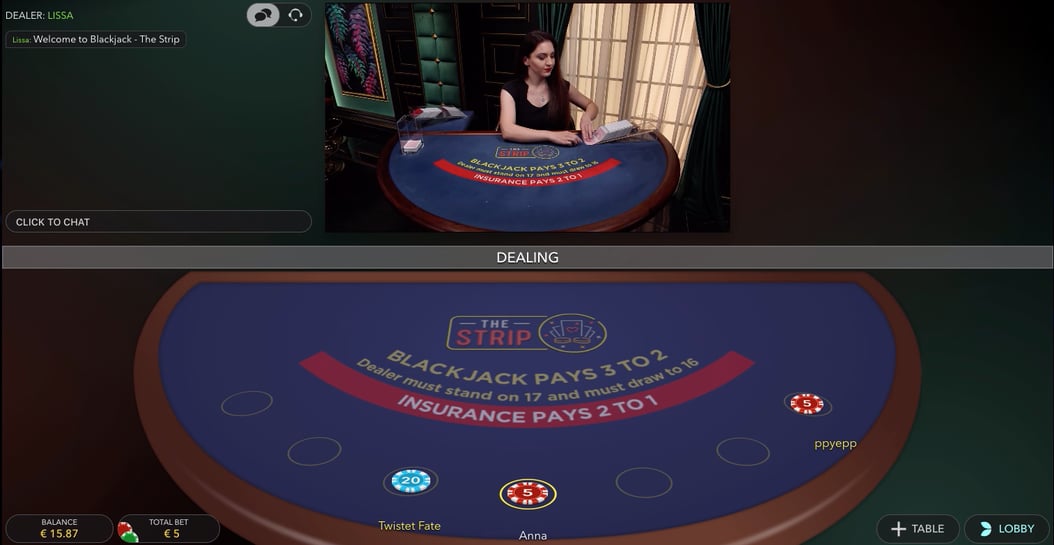 Bet 4: here my connection got bad, but what Evolution Gaming then does is to minimize the video to give the video a better chance to load. To be honest, it still goes a bit slow so the difference isn't huge, but I hope that for some the minimized window helps more! I received a 2 and a J, the dealer had 4. I had 12 so according to the Strategy, I should stop…but I must say I was skeptical… but I followed the strategy. The dealer got an 8, meaning they had 12 as well and have to continue, she then got a 6 giving her 18 meaning she won…. Hmm.. should I have listened to my gut instead of the strategy? I don't know…
Bet 5: I got a queen and a 9, 19, I stand! The dealer had a 3, they get a 7 and then an Ace… I loose
To see the rest of my hands you can watch the video below.
I can conclude that having the basic blackjack strategy near while playing is very useful. When in doubt, it tells you how to bet and gives you the best chance against the house. Despite this, it is not failproof… you might still loose but I still feel like my game improved by using it so it will be something I continue using.
Improve your game! Play Blackjack and many other entertaining games on Lanadas and don't forget: