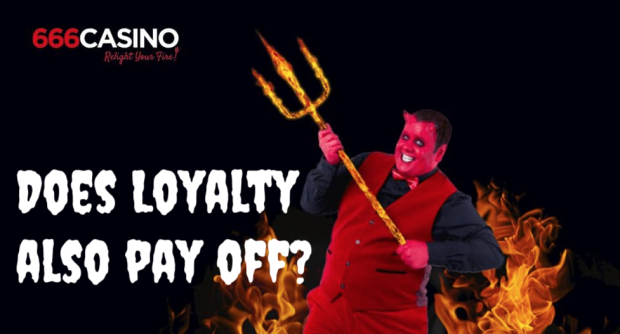 Part 97: Does loyalty always pay off?

Anonymous

Published 09/01-2020
After a long vacation, I am back and better than ever! Here to inform you about the ins and outs of all casinos I can get my hands on. In-depth and fantastically honest reviews that span over several posts. In a way, you discover the casino with me as opposed to me just telling about my whole casino experience in one post. It is nice to be back, even though holidays are the best thing in the world, they would simply not be as enjoyable if they did not have an antipole – work. For this blog work is still centred around the online casino 666Casino.
I have started to notice that almost all casinos have one way or another to reward loyalty. I guess they as much as we realize that there is almost an infinite number of casinos for us to try out and to keep us as customers, and therefore they must work hard to provide a great website and gaming experience every time. One way of doing that is to implement a loyalty program. All loyalty programs look a bit different. With some casinos like Mr. Play that I reviewed a while back, there was a loyalty ladder, which was climbed the more one played. As one of the higher-level members, one could claim birthday bonuses and cashback. Read more about it here.
As a 666Casino member it is all about the Loyalty Points. Already when you make your first deposit, regardless of how big it is you are rewarded with 500 Free points. After that, you need to start collecting points which is done by wagering money or in other words by playing your favourite games. We earn 2 points for every €10 wagered except if we play Roulette (0.25 points), Blackjack (0.5 points) or Video Poker (1point), you then receive whatever is in the bracket for each €10 wagered.
So, what do you get for these points you might ask?
Well, you can only redeem the points in batches of 1000 and for every thousand points, you redeem you receive a €5.
It is actually when you think about it…quite a lot of work for €5 that will then have to be wagered before being able to be withdrawn, so I will leave it unsaid if I think the loyalty is worth it or not in this case. I think I would rather choose to see these extra €5 as something fun but not necessarily something I would work hard to obtain, If I do, I do and if not, it is also alright.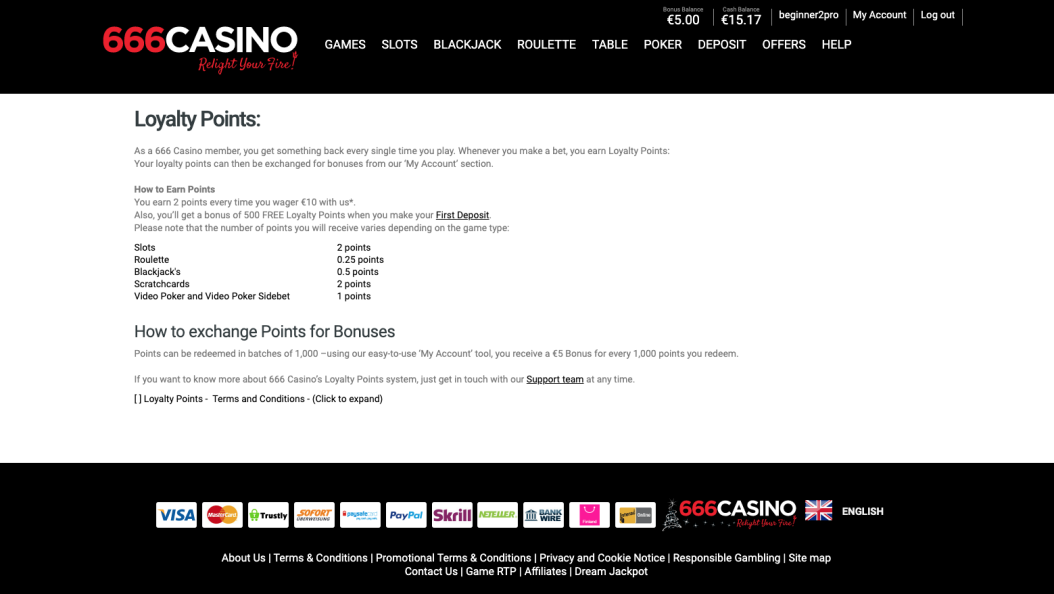 Start collecting loyalty points by registering here!