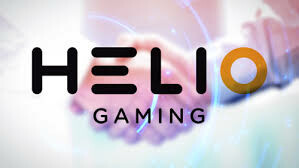 Helio Gaming

Jonas Riis Vestergaard

Published 13/12-2019
Helio Gaming is a company based on the small sunny island of Malta, located in the Mediterranean ocean. Helio Gaming provides their partners with a new vertical system which allows their customers, the online casinos, to grow and strengthen their player base. Their main focus is on lottery games where their flexible game engine makes it so that you seamlessly can integrate it onto your casino site.
Recently at the iGaming awards ceremony were Helio Gaming presented the price of being named "Lottery Supplier of the Year". Their flagship game is Lotto Hero which we will have a deeper look at further down in the article.
Licenses
Helio Gaming holds licenses with two of the strictest regulators, the Malta Gaming Authority and the Curacao eGaming Commission. This means that they have strict regulations to uphold and ensures that the integrity of the games is up to a high standard and makes them as fair as possible.
Online Casino Games
Lotto Hero
Lotto Hero is an award-winning jackpot lottery game, where a winner is drawn every hour and it starts off with an accumulative jackpot at a million euros 24/7. This game is designed to appeal to a younger audience while it is also accessible on mobile devices.
Euro Jackpot
Euro Jackpot is the very latest multinational European lotto game created by Helio, it according to them offers bigger prizes than most of the world's other famous lotteries, combined with the game offering much better odds.
LiveLotto 6/36
At LiveLotto 6/36 a winner is drawn every three minutes, and this smaller draw delivers a price of up to €50.000. Furthermore, it does also offer the chance for the players to interact with the hostesses, since it is drawn live.
Big Hero
Big Hero is another lottery styled casino game and at the same time the Helio Gaming title with the biggest prize pool, where players can win up to €25 million, and it is drawn once every week.
German Lotto
German Lotto or Lotto 6/49 is one of the best-known lottery setups, where you pick some numbers and hope those numbers are drawn. In this game the player picks 6 numbers out of 49, and one Super number which promises a jackpot of up to €35.000.000!
Daily Hero
This is an entry level lottery which is drawn once every day, and it offers players the chance to win a €10.000.000 jackpot.
Mobile optimization
Helio Gaming have a big focus on mobile gaming, following the latest trends from the industry where we see that gaming is moving away from desktop devices on to mobile, so it is easier for us to play wherever and whenever we want. Helio Gaming have a so-called mobile first strategy, where they develop and optimize their products first for tablet and mobile, and then they work on the integration of the game on desktop devices.