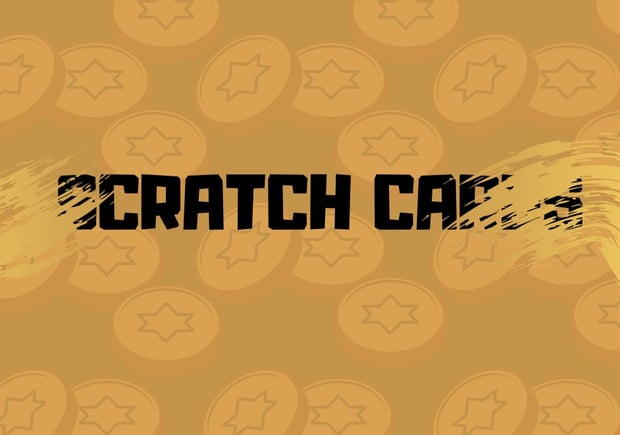 A guide to play Scratch cards

Anna

Published 13/02-2020
How to play: Scratch Cards
Most people think about classical casino games such as slot machines and card games when they think of online casinos, but many online casinos also offer their customers a variety of scratch cards. These are similar to the national lottery scratchcards being random in nature, being built around different themes as well as giving players instant wins. Some scratchcards have simple themes resembling the real-life scratchcards while others are more complicated and can require some more steps before the actual scratching begins.
One of FindFairCasinos favourite online scratch cards is the "Hit the Bank" game, we have chosen this relatively new game to exemplify how you play scratch cards online. In this online casino game, the player must first select how many tickets they want to buy and for what cost. The higher the cost of the tickets the bigger the potential prize money. The total cost equals the number of tickets multiplied by the ticket cost (if a player buys 20 tickets for the ticket price of €0.02 the total cost will be €0.4). Once you have decided the number of tickets you want to play you press play. Hereafter, you have two choices. Either you reveal all of the tickets at once by clicking "Reveal All" or you click on each ticket manually. If you have a ticket that matches one of the "Winning Numbers" you have won, the prize shown on that ticket!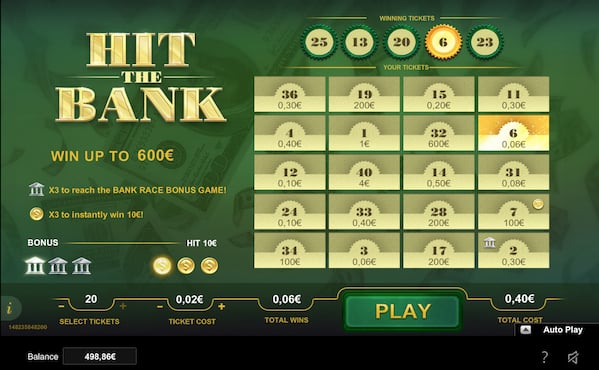 Many of the scratchcard games available online follow the same process of this game regardless of whether it is played on a desktop or mobile website. This means that the instant win is achieved by matching a ticket to a winning number or image. Some of these games include jackpots. To win the jackpot a player must then be lucky enough to match their ticket to the number/symbol/image that represents the jackpot. Other scratchcard games might include different game features, some might even have a game within the game. All of this makes scratchcard games an incredibly fun category of games. Being online means that they have a lot more variety than the lottery games one can find in a kiosk or store. The prizes also vary a lot more in the online scratchcard games than those that can be bought in lottery stores.
Other great scratchcard games include: "Wizard of all", "Scratch N` Roll", "Bingo" and "Cash Farm". New card games are frequently added to the casinos who carry scratchcard games it is therefore good to always keep an eye out for new and exciting games.
To play scratchcard games register to one of these FindFairCasinos reviewed and recommended online casinos:
Please, always play responsibly and when in doubt contact the support of the online casino to help you with any questions that you might have.
How to win when playing Scratch Cards?
Online scratchcards are amazing because they offer a great variety of fun and exciting themes in combination with instant prizes. As with the normal lottery you have to be lucky, but no specific skill is needed to play these online games, therefore, scratch card games are easily accessible to all types of players.
Different games use different things to symbolize the prize, some may use numbers others might use symbols, this does not make winning any more difficult. All you have to do is match one of your tickets with the winning number, symbol or image!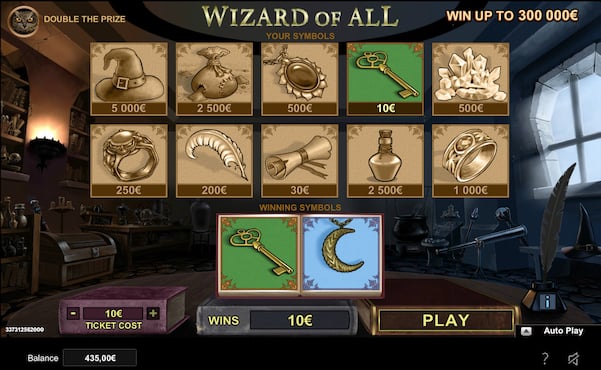 Being lucky, is essential when playing scratchcard games, to win prizes or the jackpot please play scratchcard games responsibly.
Can you buy Scratch Cards online?
To scratch online, the player must find an online casino who offers scratch card games. The information about this can be found in the "Game" section of each casino. Once this has been done it is simple to play scratch cards. Each game works slightly differently but most times the player must just pay for the number of tickets they want to play with. The ticket price also varies from game to game but for example "Wizard of all" have a minimum ticket price of €0.5 and maximum of €10. If you are looking for a lower stake game "Hit The bank" has a minimum of €0.05 and a maximum of €200. This shows the variety of scratchcard games, there are games available for all types of players.
Many of the games can be found both on the desktop versions of the online casinos and the mobile versions. This means that you can win money instantly and on the go. That you can play this type of game everywhere and that prizes are many means that this category of games is ever-growing in popularity. The popularity means that new games are being developed by many of the best software developers out there.
Scratchcard games can be addictive, therefore, we ask you to please play responsibly.
Where do I find the best Scratch Cards?
Not all online casinos offer scratch cards to their players and sometimes the information can be hard to get. We have therefore made a list of some of our favourite casinos below. These online casinos have all been approved by the FindFairCasinos team and will offer you a variety of great games, old and new and not only including scratch cards but also slot machines and games such as blackjack, roulette and much more.
Make sure to check them out and get on with your scratching:
Please play responsibly, gambling is addictive and only available for people over the age of +18!