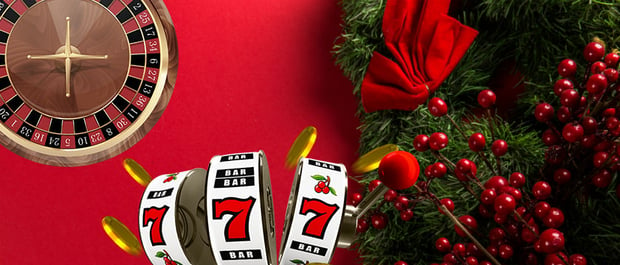 10 top tips to make sure your casino play is great this Christmas

Jonas Riis Vestergaard

Published 20/12-2019
Choosing the right casino is one of the most important choices when it comes to being happy with your casino play. Because there are so many available these days it can seem hard to make the right choice, but there are some things that you can do to make it easier. Here are the best ways to make sure that you find the best casino for your Christmas playing.
Make sure the casino is regulated
If a casino is regulated then it means that they have to conform to certain rules. This means they are much more likely to be legitimate and will offer you a good service.
Make sure it runs on your device
There's nothing worse than signing up at a casino only to find out the games you want to play won't work on your device. Double check before signing up to make sure that you can play the games you want.
Have a good look around their site
Before you sign up, it`s also a good idea to look at their website. Go through and see how easy it is to navigate. Will you struggle to find your way around or is the interface user friendly? If you find this out you won't be frustrated later on.
Check what games they offer
Probably the most important thing you need to know when signing up to a casino is what games they have on offer. If they don't offer the games you enjoy, then it's probably not the casino for you. It's also important to look at how many games are available too. You will most likely want to try different games and if there is a limited choice then there's a good chance you will get bored over time.
See who provides the games
What games are on offer is important, but it's also important to see who makes the games. There is nothing wrong with a casino using smaller name developers to provide some of their games, but this should be backup to games from the top providers in the industry. If Microgaming, NetEnt or Yggdrasil are present at the site then you can usually tell the game choice will be a good one.
Check the security that's in place
Security is a massively important aspect of playing at an online casino. If it's not secure then there's a good chance that you could be the victim of fraud. Make sure that they use the latest security protocols before you sign up.
Ways to pay
Making a deposit or withdrawal is one of the most important things you will do when playing at an online casino. If the payment options that are available aren't up to scratch then there's a good chance that this casino will not be good for you.
How they deal with customers
Customer support is one of the most important aspects of a casino site. There will always be issues that crop up, almost every online business on the planet has them at some point. If the customer support team isn't always available, or there are limited ways to get in touch, then you might struggle to get the help you need, when you need it. Make sure these are in place before signing up.
What offers are available?
To a lot of players the promotions that are on offer are highly important. Make sure that you check what the casinos have available before signing up. If the bonuses are impressive then it could be the place for you. It's also important to check the terms and conditions to make sure that the bonus is fair to you.
Allowing you to play responsibly
It's also important that the casino allows you to take a time out if you need it. Things such as the ability to self exclude for a while, including not being sent marketing material, are vital to social responsibility. If a casino acts in a socially responsible manner then this is a very good sign and it will help you to stop gambling becoming an addiction.