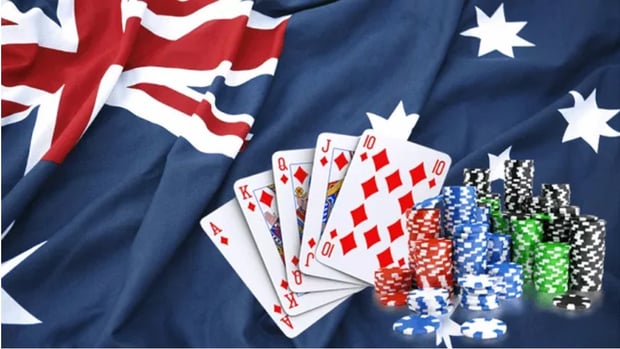 Australian racing introduces new rules designed to fight illegal online gambling

Mathias Jensen

Published 30/07-2018
According to local newspaper The Sydney Morning Herald, a new set of regulations introduced by Racing Australia will see the mobile devices and computers of Australian racing horse owners and trainers seized if they are under any suspicion of gambling using illegal online gambling sites.
The regulatory body responsible for overseeing the country's horse racing industry, Racing Australia, has quickly implemented a new range of rules designed to stop illegal offshore gambling operators that target the Australian market.
Australians can bet on a range of legal websites, but black-market operators often provide odds and products that are an improvement on the odds and products offered on legal sites. According to a 2015 Australian Council report, it is anticipated that Australia's black market for gambling will be worth A$900 million by 2020 and, as of 2015, is worth A$400 million. However, the representative of Australia's online betting industry Racing Wagering Australia, recently produced a study that values the country's black market at as much as A$1.3 billion.
Unlike regulated gambling operators, operators in the black market make no contribution to the country's horse racing sector.
The new rules
As of August 1, 2018, new rules from Racing Australia will apply to both racing horse trainers and owners. Under the rules, the mobile devices and computers of those active in the nation's horse racing sector will be seized and subjected to forensic imaging if they are suspected of using unlicensed betting operators.
In Victoria, Racing Victoria is responsible for regulating the state's racing industry. The body has already implemented rules similar to those now being introduced to stop illegal betting rings. Now, Racing Australia intends to extend these regulations to encapsulate all of Australia's racing authorities.
Racing New South Wales and other local regulatory bodies have expressed their approval of the renewed crackdown on illegal gambling as the expanding gambling sector presents a significant threat to horse racing in the country.
The crackdown comes hot on the heels of a series of announcements by several Australian territories and states that a point-of-sale tax will soon be applied to all licensed gambling operations.
The state of New South Wales has recently stated that a tax of 10% on the income generated by regulated operators will be levied and will take effect from the start of 2019.
In addition, Queensland is also enacting a new gambling tax system that will come into power at the start of October this year. Gambling operators will now have to pay a tax of 15% on all their revenue from local consumers.
Moreover, Victoria will introduce a new tax of 8% on regulated gambling operators' income from local consumers early in 2019, while the Australian Capital Territory is also set to bring in a new gambling tax regime from the beginning of next year that will levy a 15% point-of-sale tax.