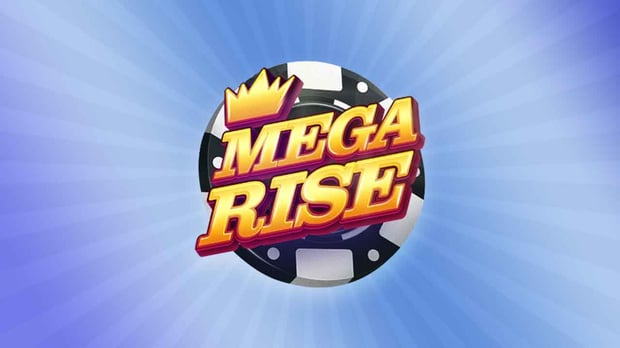 Back to Basics for Red Tiger Gaming with New Slot Mega Rise

Mathias Jensen

Published 22/10-2019
Red Tiger Gaming has worked hard to release exciting, innovative slot machines over the years and it has just added another title to that growing list: Mega Rise. This slot uses a classic style, with a basic, retro layout combined with the speed and efficiency of old-school games and some features plucked right out of the modern slot machine playbook.
One of the features in the Mega Rise slot is the Rising Multiplier Meter. This can trigger payouts of up to 100x, which means a €1 bet can win a €100 prize. This multiplier meter can increase with the help of a Mega Rise Chip or Golden Chip, which appear randomly on the reels.
But that's not all, as there are a few other ways that the Mega Rise stands out from the crowd. This slot may have a basic, retro aesthetic, but there are some features here that closely match the high-octane, all-action stylings of some other Red Tiger Gaming creations.
The Features
The backdrop of the Mega Rise slot features a fusion of warming blue and purple colours. The symbols are borrowed from the old-school fruit machine aesthetic and include 7s, Cherries, Liberty Bells, Watermelons, and more.
They are the classic fruit machine symbols that every arcade slot fan is familiar with, symbols that featured on some of the very first slots. In fact, the Liberty Bell is believed to be the first ever slot machine symbol, which means this game has a little piece of history wrapped up inside its cosy, nostalgic theme.
The Rising Multiplier meter can be boosted with the Mega Rise Chip, a black-and-white casino chip that can appear during any spin and land anywhere on the reels. This chip, when it appears, can boost the multiplier meter and the payout potential. There are some other elements to Mega Rise that make this a unique slot, ones that should appeal to a wide range of players across most stake levels.
Dragon's Fire
Red Tiger Gaming has launched a few successful slots in the last couple months. In addition to Mega Rise, it recently announced Dragon's Fire Megaways. Taking place in Medieval Europe, this slot utilizes the Megaways mechanic, which is owned and licensed by Big Time Gaming and adds over 117,000 paylines to any slot. These paylines can trigger wins in excess of 10,000x.
This new slot contains a feature known as Fire Blast, during which the dragon can breathe fire across the reels, adding extra Wilds, Free Spins, and more to the game. This game, just like Mega Rise, is a perfect example of how creative Red Tiger Gaming has been and how dedicated it is to injecting new life into this industry.
Free spins: Free spins is something everyone loves, if you want to find the best free spins bonuses at some of our favorite casinos, then you should give our Free spins page a visit here!