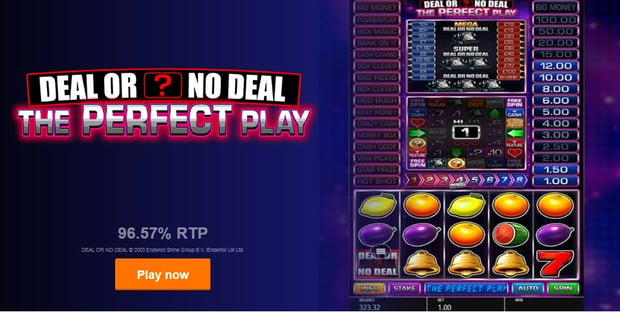 Deal or No Deal – The Perfect Play brought online by Blueprint Gaming

Mathias Jensen

Published 17/09-2018
One of the UK's highest-rated gaming studios, Blueprint Gaming, recently announced that Deal or No Deal – The Perfect Play, a fruit-style slot machine already popular in the real world will now be available for gamers in the virtual world.
The company has looked at the success of its "real world" offering and brought the best features of this into the online version, which will be available for desktops, mobiles, and tablets.
The new game`s layout will be recognized by many, as the company has copied the basic design of the popular TV show. A number of modifiers and ways in which players can "beat the banker" have been added.
The new offering features 16 games, including the Deal or No Deal box going and also Big Money. If three or more telephone symbols show up, the player gains access to a special price feature with guaranteed large payouts, through Super or Mega variations. The game also offers a groundbreaking perspective for mobiles, allowing the screen to be orientated portrait-wise so that the fruit machine looks exactly the same as it would in real-world gameplay.
Blueprint Gaming has had quite a productive 2018, releasing a number of new video slots to add to player enjoyment. In August, the company released Napoleon-Rise of an Empire, based around the walls of the start of the 19th century with players battling it out against the Emperor and his armies to obtain substantial wins.