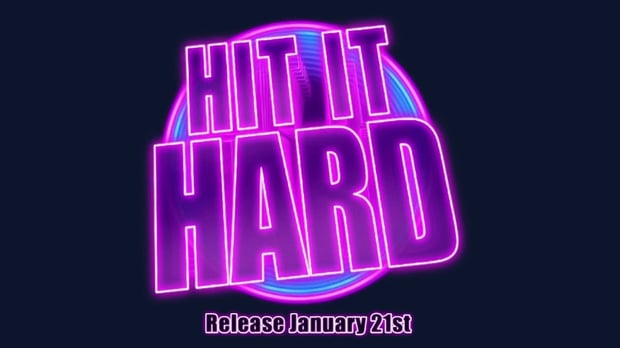 Elk Studios release retro styled slot, Hit It Hard

Jonas Riis Vestergaard

Published 04/02-2020
Elk Gaming are taking players on a journey make to the halcyon days of the 1990s with its latest video slot title, Hit it Hard. The new game will be all neon and raves as well as some incredible features that make it a stand out title. The new game will put Elk Studios more than halfway to 10 slot releases at this point in its short lifespan.
What does the game offer?
The colours take players right back to the garish and brightly lit 90s, and on top of this it has a great soundtrack that is reminiscent of the decade. The symbols all show a retro styling with plenty of influence from classic fruit machines.
Players will gain access to a bonus round whenever the dice symbol appears in the very middle of the reels. The dice will then turn into a wild symbol that also offers a 10 times multiplier to any wins that it is involved with. The bonus game starts by rolling the dice which awards that many spins, if you win one of those spins then the bonus round will continue, if not it will end.
The third reel during the bonus round will be full of wild symbols. If you don't manage to land a win during the bonus round you will be given a bonus respin to offer the chance for a win.
The title will also include two other bonus games that will give players a guaranteed win. They are like small pinball games, with an Asian twist. This gives the title some extra appeal to players.
You can also grab the biggest win on offer in the game by landing two key symbols on the reels.
Coming out with the other games on offer
The new game will join up with the other games that Elk Studios have to offer. This includes the hit game that made Elk a big name in the industry, Lake's Five. This sees players transported to the 70s this time where animals will make an attempt to save their friend and give players some big wins.