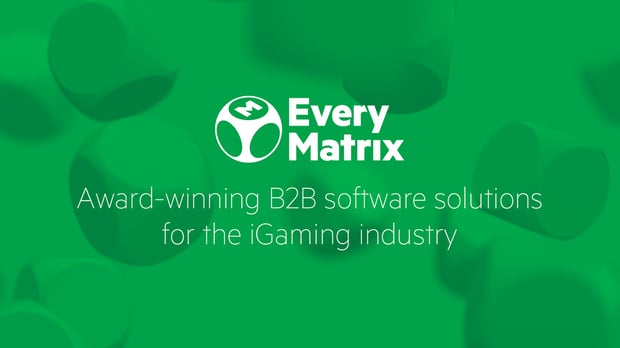 EveryMatrix lines up spot at London's Betting on Sports exhibition

Mathias Jensen

Published 15/09-2018
The Betting SPORTS exhibition will this year be held at the Olympia London conference center between September 18 and 21. iGaming software developer EveryMatrix has announced that they will be using the exhibition to demonstrate their innovative products, which includes the OddsMatrix Aggregator tool.
The London-based company has stated that the OddsMatrix Aggregator is a "powerful and unique tool", permitting sportsbetting companies to take score feeds, odds and settlements from many different providers and combine them in a single feed.
EveryMatrix also announced that the innovative tool included an interface permitting operators to boost coverage, guarantee automatic failover, prioritize providers, and keep bet suspension times to a minimum and enjoying the maximum in profits and betting margins. The tool also has an option allowing bookmakers to customize margins on matches, leagues, and sports at a market level.
The company CEO, Ebbe Groes, noted that there is an increasing number of data providers available to sportsbetting companies, but that it is a "costly" market although it has "a good level of innovation." He added that there are, at present, "only a handful of serious providers capable of servicing companies with ambitions to be in the top tier of sports books." He went on to say, "OddsMatrix is a strong brand already and has always been based on a high degree of automation and a vast collection of data sources. At Betting on Sports, alongside OddsMatrix Sports Data Feeds, we have a new product to pitch, the OddsMatrix Aggregator, [which is] very exciting for me and for operators."
At the Betting on Sports exhibition, EveryMatrix will be exhibiting on Stand K20. The company has announced that operators who wish to use the OddsMatrix Aggregator would not have to worry about adaptation, as the company would take responsibility for all integration. This new development is based on over 10 years` experience and is packaged with the Feed Aggregator and OddsMatrix Sportsbook features. Groes said: "You will be connecting to our system via a highly specialized component, the OddsMatrix Publisher, which sends data as incremental and fast as possible with a true push connection to your system. We have more than 30 clients connecting to this robust and tried-and-tested protocol already."