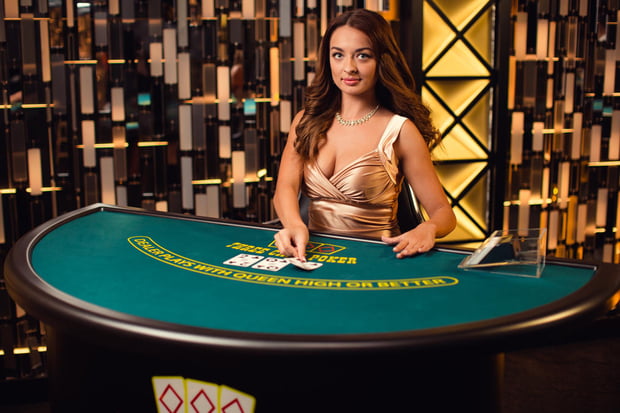 Evolution Gaming Group AB and Les Ambassadeurs Casino Sign New Deal

Mathias Jensen

Published 19/09-2018
Evolution Gaming Group AB provides live-dealing online casino games and it has just signed a new deal that will see it open a studio within Les Ambassadeurs Casino. The provider will also install Dual Play Baccarat and Dual Play Roulette "convergence" tables on the casino floor of the west London property.
An Authentic Live Casino Experience
In a press release put out on Friday it is explained that Evolution Gaming Group AB, listed in Stockholm, will launch the on-site "Salle Privee" Live Casino with a blend of roulette and baccarat. Eventually the provider will offer the action from these tables to selected operators as a business-to-business service.
Just a little over three weeks ago the provider launched a purpose-built studio in Atlantic City and explained that its new London offering will be run "just like a real Mayfair Salle Privee" and that it will offer "the highest levels of one-to-one service, choice and flexibility for VIPs". This will be an around-the-clock enterprise and competitors will be able to determine the pace of each game round and even request changes of dealers, balls or shoes.
Members can enjoy real-time online games
Members of Les Ambassadeurs Casino will be able to enjoy the pending Dual Play Roulette and Dual Play Baccarat tables on the device of their choice whether that's a smartphone, desktop computer or tablet. The new offering will allow those members to engage in real-time action against on-premises competitors.
An "honor" to be selected
James Stern is the Business Development and Land-Based Sales Director for Evolution Gaming Group AB and he went on record to say that the provider is "honored" to have received the chance to offer games from within Les Ambassadeurs Casino to a limited range of operators that have been carefully selected.
In his statement, Stern said: "Evolution has a distinguished record of creating both remote VIP environments and on-premise studios, but this will be our first on-demand Salle Privee studio sited within a land-based casino."
A 19th century feeling
Les Ambassadeurs Casino has offered private gaming experiences to VIPs since the early 19th century, with both a gaming floor and private rooms. Kevin McGowen is the Chief Executive Officer of the property and he has made his confidence in its new partner clear. He said that Evolution Gaming Group AB is "the only live casino provider" that would be able to offer the unique Les Ambassadeurs experience to an online audience.
In a statement McGowen said that "We are confident that the online offering from Evolution Gaming Group AB will truly replicate the feeling of playing at Les Ambassadeurs Casino and meet the demanding standards of VIP players."