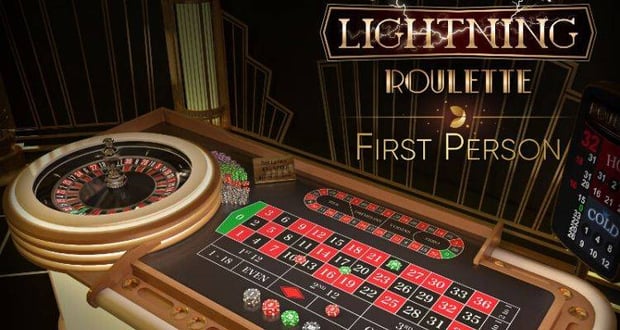 Evolution Gaming to release 12 new live casino games

Jonas Riis Vestergaard

Published 16/02-2020
Evolution Gaming has announced what plans it has for 2020. These include 12 brand new live casino games that will be shown off at the ICE event in February.
One of the titles that has been revealed is a game that Evolution Gaming has titled Crazy Time. The company has said that this game will be the most crazy game of all live casino games.
This announcement is aimed at building up hype for the new games before they are showcased at ICE. It is also to let players know that the roster of titles that Evolution Gaming offers will be growing in 2020.
People who are attending ICE will be given the chance to experience the new games before anyone else outside of the company. It has also said that it will be taking influence from classic games and mixing it with innovation in order to provide the best quality games it possibly can.
New titles set for release
Crazy Time is the first game that was announced by Evolution Gaming and is set to be the game at the front of the new set of titles. It is expected to include a lot of different bonuses and the chance for big wins with multipliers.
It's not the only game that will be announced by the company at ICE though, it will be showing off all 11 games and has announced some small details in relation to all of the games.
Mega Ball is a live casino game that mixes lottery and bingo games to offer huge prizes. Up to 1,000,000 times the stake is on offer with this game.
Craps is one of the most popular casino games in the world. That's why Evolution has decided to create its own live casino version for online players the world over.
Instant Roulette will be giving players the chance to enjoy the fastest Roulette experience there is. It will have a number of wheels all linked together to make it ultra fast.
Power Blackjack is a new Blackjack title that will give high rolling players the ability to turn a low stakes game into a high stakes one if they feel like their luck is in.
Speed Blackjack will be the fastest Blackjack game in the world and reduces the play time by removing any wait while other players play.
Lightning Baccarat will be given more multipliers and even more speed.
There will also be five new games that feature first person game mechanics. These titles will include high quality graphics as well as the ability to go live instantly just with the touch of a button.
Improving the standard of the roster
The CPO at Evolution Gaming commented that the new games were all intended to improve on the core game mechanics that made them popular in the first place.
He said that by making classic casino table games better it would allow the new generation of players to be able to enjoy them as the world evolves.
He also commented that they intend to create some truly innovative games in order to make sure that they stay ahead of the curve.