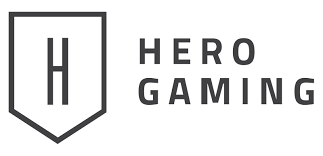 Hero Gaming launches faster way to enjoy casino gaming with Blitz

Mathias Jensen

Published 22/09-2018
Hero Gaming is a Malta-based company that focuses on using innovation and creativity to create gaming experiences for players that are fun and unforgettable. Speedy Casino, Casino Heroes and Betser – an online sportsbook – are currently operated by the company. Because of its experience and focus, Hero Gaming has a good idea of how to address the tastes and desires of its audience. Blitz is the latest offering by the company and it represents a new company that empowers players to game 6x faster than normal!
Quick Gaming
Blitz operates via an interface provided by NetEnt's platform and allows players to experience blisteringly fast 6x speed action. Some players expressed a frustration at having to wait for animations and reels to display after each spin. This offering addresses that frustration by eliminating this waiting period.
Rather than seeing the animation and having to wait, the players are presented with an attractive animated graphic that shows the winnings and buttons that are used to control the stake amount and spin number. Whenever the player likes they can stop the game and they will see an updated balance and spin figure in their account.
Tomas Bäckman is the CEO and Hero Gaming and he explained the logic behind the new release. In his statement he said:
"There's a lot going on in the gaming world right now, and our focus is always on developing innovative gaming experiences that are both entertaining and technically in the forefront. Behind Blitz is a complex technical solution that meets the needs of today's gamers – it should be easy and fast while the pleasure factor is high. You should not be disturbed by information and graphics if you don't want to be. We've spent a lot of time and effort in developing a technical platform that has both flexibility and strength. Blitz is an example of what we can create on it."
He went on to explain that Blitz wasn't an individual effort, but rather a partnership between Hero Gaming and NetEnt. These two companies paired up and NetENt provided a great level of insight and technical know-how.
Continual Partnerships
Hero Gaming's collaboration with NetEnt is just one in a series of partnerships and collaborations. Blitz's launch, for example, comes just days after Hero Gaming announced a new partnership with Relax Gaming. This new agreement sees the brand receive access to Relax Gaming's ever-expanding portfolio, including blackjack, roulette and slots content that will be coming soon.