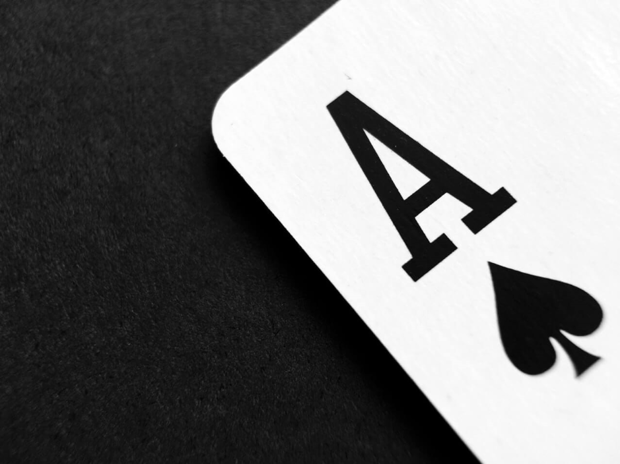 Is Blackjack Really The Most Popular Online Casino Game?

Kayleigh Alexandra

Published 20/08-2019
While everyone has their favorite online casino game, there are some clear winners that beat every other game, hands-down. But perhaps the ultimate winner is blackjack.
Blackjackis thought to have been invented in French casinos during the 18th century, but no-one knows for sure. It's easy to learn, simple to play, and wildly popular with gamblers everywhere. But is blackjack really the most popular online casino game? Read on to find out.
Why is blackjack so popular?
Blackjack is one of the most popular online casino games around. But what makes this centuries-old card game so popular with online gamblers around the world?
For starters, blackjack is remarkably easy to learn. There are few rules to the game, and anyone can pick up a pack and get a game going within minutes. The rules are simple — get as close to 21 without going bust — so there's no memorization of hands like there is in poker, for instance.
Blackjack is also remarkably fast-paced. When you compare it to the slow-burning intensity of a poker game or the drawn-out betting phase of roulette, blackjack is quite rapid.
Finally, blackjack requires more skill than your average online casino game. In virtually every casino, there is an element of chance or luck to be considered. For example, no amount of skill will influence where the ball will land on the roulette wheel.
But in blackjack, the outcome often depends on the player's ability to make a decision. Indeed, when you consider the essentials for blackjack players, the game actually requires a considerable degree of strategy. While this won't guarantee a win, it will increase your chances of doing so, so it's worth knowing.
What are the other most popular casino games?
While blackjack is certainly one of the most popular casino games, it's not the only winner. Here are the other most popular online casino games that gamblers around the world love to play.
Craps
Craps is a simple dice game in which players place bets on the outcome of each roll. While it originates in the USA, it is becoming increasingly popular across Europe too.
Up to 20 players can bet at any one time, so it's the perfect fast-paced party game. In fact, due to its easy setup and simple equipment costs, craps is often played in the streets, earning it the nickname: "street craps".
Baccarat
Renowned as James Bond's casino game of choice, baccarat and its popular variant punto banco is played in online and real-world casinos everywhere. The premise is simple: whose hand will be closest to the value of nine, the player or the banker?
Of course, while the premise is simple, the game itself isn't — winning requires smart bets, a bit of luck, and no small amount of patience. But baccarat is still an enjoyable and relatively straightforward game that has earned its place on this list.
Poker
Poker has countless variations that players enjoy: Texas Hold'em, Pot Limit Omaha, 7 Card Stud… The list is endless. But as a game in itself, it's wildly popular all over the globe.
Relatively easy to learn and fun to play, much of the enjoyment comes from the psychology of the game. Watching your opponent for tells and bluffing is all part of the fun.
Roulette[/h]
Like poker, roulette has a few variants for players, with the most common types being American and European roulette. It's a fun, social game in which players place bets on where the ball will land on a spinning wheel.
Each betting place offers different groupings for different payouts. Larger groupings (for instance, odd numbers only) offer smaller payouts than single numbers but are more likely to win. The final few bounces of the ball on the wheel make roulette a nail-biting game and is partly responsible for this game's popularity in online casinos.
Blackjack is easily one of the most popular online casino games around. Simple to learn and straightforward to play, anyone can grab a deck of cards and start playing straight away.
But it's not the only popular games out there. There are plenty of other great casino games for players to enjoy. Which is your favorite casino game?