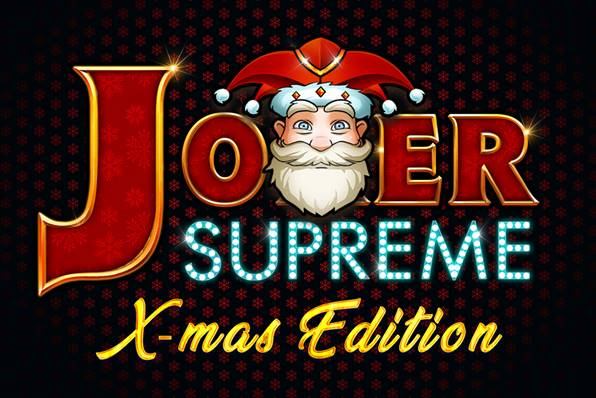 Kalamba Games release new title, Joker Supreme: X-mas Edition

Jonas Riis Vestergaard

Published 19/12-2019
Kalamba have decided to jump on the Christmas bandwagon with their latest new title. Joker Supreme: X-mas Edition.
The new game is a seasonal follow up to their title Joker Supreme. Even though it's less than a year old, it's still been popular enough to warrant being released as a Christmas title.
Some new surprises
While the majority of what made the original title has been kept in the new game, the programmers at Kalamba have thrown in some nice Christmas themed extras to help it stand out from the crowd a little bit.
The game is a modern version of classic video slots which sees players having to fill the reels up with fruit. In this version the Joker will be hiding his identity and will appear as Santa.
When the wilds land on the reels they can replace any other symbol in a winning line. On top of this they can also add a multiplier of up to five to the win.
If it ain't broke...
With the extremely popular Bonus Jackpot and HyperBonus kept around from the original game, everything that made the first title so popular has been kept in. These features will allow players to move forwards and try to grab some big wins.
Because Kalamba try to keep their games roster spread out as much as possible, this game will fit into the diverse offerings they have perfectly.
Festive spirit
In a press release the CEO for Kalamba said that they were excited to be releasing a sequel to one of their most popular games. They felt that keeping what made Joker Supreme such a success and then adding in some wonderful Christmas themes would be a great idea, especially at this time of the year. They are hoping that it will be just as popular as the original one was.