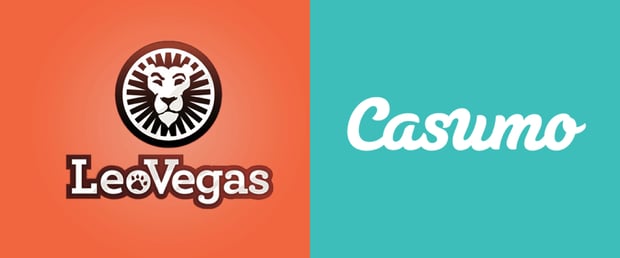 LeoVegas and Casumo Under Pressure for Responsible Gambling Issues

Mathias Jensen

Published 30/04-2019
LeoVegas are involved in an ongoing lawsuit regarding responsible gambling issues as they were caught sending marketing materials to banned and self-excluded players, and they may have just made matters worse for themselves as there is a new issue. This issue stems from a woman who apparently lost over £125,000 on the website, before claiming that the site in question didn't do enough to prevent her from suffering those losses and are therefore to blame.
Casumo, another UK casino, were dragged into these issue according to a report in The Guardian newspaper, and the two casinos now have a fight on their hands if they want to escape with their reputations and licenses intact.
Casumo Issues
The aforementioned case is currently in review as the UK Gambling Commission look over the details. It comes amidst some major change that are taking pace in the gambling sector right now, with tighter restrictions placed on casinos and much more attention paid to anti-fraud measures, anti-spam initiatives, and responsible gambling.
The claim is that the player, referred to only as "Katie", had been gambling with Casumo since June 2017 and was placing regular wagers of around £100. A few months later she placed a number of bets that totaled up to £5,000 and she was rewarded a selection of bonus for her troubles.
The casino then flagged the potential issues and sent her emails. She is reported to have responded saying that she was feeling "suicidal" after losing the money, but the casino still let her gamble and she went on to lose another £7,000 before her account was eventually blocked.
LeoVegas Issues
After being blocked by Casumo "Katie" moved onto LeoVegas and lost close to £100,000 after placing over £1 million worth of wagers. It is reported that in one 24-hour period she placed bets worth over £382,000 and lost £53,000, all of which seems to have gone on video slot games.
The issue she has is that, rather than limit her play, LeoVegas awarded her with bonuses and allowed her to continue placing bets using several different credit cards. Another big issue to note here is that "Katie" had hundreds of failed deposit attempts and reversed withdrawals, both of which are indicative of problem gambling, yet she was allowed to continue.
According to The Guardian, at one point LeoVegas gave "Katie" a deposit bonus of £800, seemingly in an effort to encourage further deposits.
A Failure
"Katie", who is described as a 42-year old female, is currently receiving treatment for her gambling problem. She racked-up massive debts on a total of 9 credit cards and lost vast sums of money, all of which she blamed on the two gambling companies in question.
She noted that LeoVegas had offered her £34,000 as a "goodwill gesture", with the idea being that this would go towards her rehabilitation treatment, but she was left frustrated and angry by the fact that these two major operators had missed the warning signs and had allowed her to continue gambling even when it was abundantly clear that she had an issue.
Katie noted that these sites use algorithms that trigger big bonuses and rewards when they sense a player is depositing large amounts of money. She argues that this same system could be used to send warnings about problem gambling, which is what the UK Gambling Commissions says should be happening.
The Response
In response to the story and the allegations made, Casumo said that some of the claims were "incorrect", but they refused to comment further. LeoVegas also didn't want to comment on the details of the issue, but noted that they take safe gambling "very seriously" and follow "strict policies [to] ensure compliance with [their] legal obligations."
The case is believed to be in the hands of the Gambling Commission, who are now deciding whether it needs to be taken any further. It remains to be seen whether or not any further action will be taken, whether there will be fines and license restrictions and whether the player will be offered any further compensation.
It seems unlikely that any serious action will be taken, but if nothing else it should lead to some major changes with regards to how these companies, and indeed other gambling companies across Europe, deal with problem gamblers.