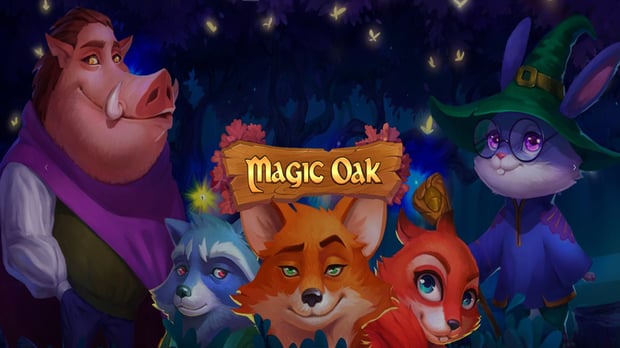 Magic Oak Slot Launched by Habanero Systems

Mathias Jensen

Published 10/05-2019
A couple months ago Habanero Systems launched its 5 Lucky Lions slot and now it's back in the news thanks to the impending launch of Magic Oak, another brand new slot that will boost this innovative developer's portfolio.
A Unique Design
Habanero Systems announced the release of Magic Oak in a recent press release, where they described it as "super-cute" and added that it would feature a 4x4 layout. Magic Oak also features somewhat unique payouts, as wins consist of matching blocks as opposed to symbols in a payline.
There are a number of creatures featured on this compact video slot and they have all been illustrated in a cute and cartoonish style. The player is tasked with matching the animals—including rabbits, boars and owls—in vertical and horizontal blocks.
Relaxing
According to a spokesperson for Habanero Systems, Magic Oak was designed to be cute and to "relax". It features warm and cozy visuals in addition to relaxing background music that is sure to calm the senses. But there is also plenty of excitement to be had, as this Habanero Systems title comes loaded with some big payouts and a progressive jackpot system that could turn "calming relaxation" into "extreme joy" at any time.
Magic Oak also features the usual collection of wilds and scatters and has a very high Return to Player (RTP) of 98.07%, a good few percent higher than the average video slots in this industry.