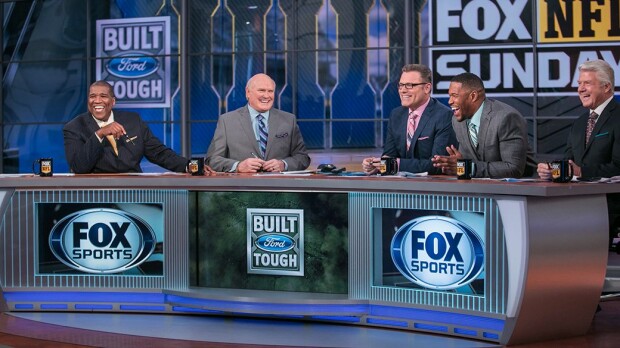 Media Giant Fox to Enter Sports Betting Market

Mathias Jensen

Published 16/05-2019
The US sports betting market is undergoing some serious changes in 2019, with many states embracing what was previously an outlawed industry. Many European gambling and gaming brands are rushing to get their share of the spoils and as these markets open and expand, they could soon be joined by one of the biggest media companies in the world.
According to recent reports, Fox Corporation, which is controlled by the media mogul Rupert Murdoch, are set to acquire a small stake in the rapidly growing Stars Group, the brand that controls PokerStars and BetStars, among others. The deal will see Fox Corporation splash the cash, swapping $236 million for a 4.99% stake, giving it a share of this growing industry.
This deal comes on the heels of a major sell-off by Fox Corporation, as they shifted shares in their business to The Walt Disney Company for $71 billion.
The Stars
The Fox Corporation, which is listed on the NASDAQ exchange and is controlled by Murdoch and his family, is set to follow this purchase by launching its own sports betting enterprise later in the year.
This future betting company will be branded Fox Bet and will provide US citizens with the chance to bet on a wide range of professional sports, including major events like the Super Bowl and the NBA Playoffs.
A Deal for the Future
The aforementioned deal between Fox Corporation and the Stars Group also provides Fox Corporation with a 10-year option to purchase a further 50% of the American arm of The Stars Group, which will give them an even bigger share should they opt for it.
This deal provides extra options for The Stars Group, as they have been given an exclusive option on Fox Sports content in exchange for an undisclosed sum of money. It will last for the next quarter-century, and should cement their position as a leading provider of sports betting services and sports content for the foreseeable future.
Great Portfolio
The Stars Group used to be known as Amaya and they built their brand off the back of the success of PokerStars. These days they also own and operate FullTilt, as well as BetStars and their New Jersey operations BetStarsNJ.com and PokerStarsNJ.com.
The New Jersey operations are run in conjunction with Resorts Digital Gaming LLC and have given them access to the growing New Jersey gambling market, which should provide them with a foundation on which they can build.
These forays into the US market aren't the only big moves that The Stars Group have made in recent months. They recently spent $4.7 billion on acquiring Sky Betting and Gaming from its previous owners, Sky.
It's a portfolio that many gambling brands would be envious of, so it's no wonder that media giants such as Fox Corporation are so willing to do business with them.
Big Deal for Fox
Fox Corporation are keen to diversify their offerings and this will be a big part of that. In a recent press release a spokesperson announced findings that suggested 27% of American adults would be happy to place a bet on the games they watch if they were given the chance. Taking this information on board, and combining it with the fact that Fox Corporation show many games across many sports, it seems this deal was an obvious choice.