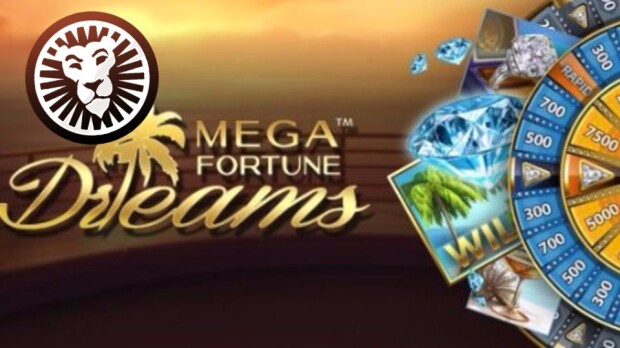 "Mega Fortune Dreams" Progressive Jackpot Delivers Big Win

Mathias Jensen

Published 21/11-2018
NetEnt, a leading online casino games and solutions developer from Sweden, recently announced that its Mega Fortune Dreams video slot delivered a big to a British player, who won a whopping £4,082,246 ($5,293,679) in cash.
Bingo.com delivers the win
In an official press release NetEnt explained that the player won the life-changing prize in the evening of October 8. The 49-year-old player played with a stake of just £0.80 ($1.03) while playing with Bingo.com, a UK-licensed online casino and bingo domain.
The player from the UK explained that he was suffering from a bout of insomnia so decided to perk himself up with some online casino fun. He explains that he was indeed getting a little sleepy and had to readjust his spectacles to double check what he was seeing was true!
As part of his statement he said:
"You hear about people winning these sorts of multi-million-pound jackpots but you never really believe it as it never happens to anyone you know. Now it's happened to me, it's so unreal."
A trip to Disneyland
The winner is incredibly generous. He has used his new-found wealth to buy his dream car – a Jaguar XI – in addition to an Aston martin DB11 for his beloved father. What's more, he's also handed out around £1 million ($1.2 million) to a range of family and friends. He has also realized the dream that most people have: he has retired from his job and is about to jet off on a stunning vacation to Disneyland!
He added to his statement:
"It really has changed my life but it's also changed other people's lives for the good too."
Mega Fortune Dreams cements a positive reputation
Kindred group – a firm based in Malta – is responsible for the operation of Bingo.com. NetEnt's Chief Product Officer, Henrik Fagerlund, explained that the win can be chalked down to the innovations within Mega Fortune Dreams. He says that the game succeeded in "delivering a life-changing win" and has "certainly lived up to its name again."