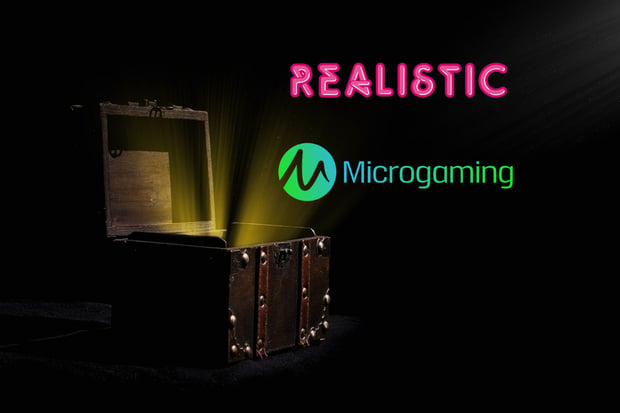 Microgaming and Realistic Games Limited Join Forces

Mathias Jensen

Published 25/04-2019
Realistic Games Limited only recently signed a deal with Gala Leisure Limited that allowed it to offer its titles through the Gala platform, and they have just signed another huge deal, this time with one of the oldest online gaming brands in the world: Microgaming.
This Deal
This deal was announced in an official press release, with a spokesperson for Realistic Games Limited stating that it would allow them to access a wealth of new markets and to offer their titles through a number of online casinos.
Microgaming are one of the biggest gambling brands in the world and their games were offered on some of the very first online casinos. There are countless casinos that carry the Microgaming brand across over 20 regulated markets around the world. They are huge, to say the least, and Realistic Games Limited can now take their piece of this gaming giant.
Microgaming declared their delight at working with Realistic Games Limited and adding even more top games to their growing list. They are always on the lookout for new developers and unique casino games, and Realistic Games Limited are able to provide them with that in abundance.
This is therefore a big deal for both Realistic Games Limited and Microgaming, but it is also good news for players of Microgaming casinos everywhere, as they can play Realistic Games Limited titles as soon as they become available.
More Deals
Microgaming are constantly looking to grow, and that means signing new deals all of the time. In addition to the aforementioned deal with Realistic Games Limited, they have also recently put pen to paper on a deal with Ascensus Interactive LLC, which saw its online poker network, PCFPoker.com, become part of the ever-growing Microgaming Poker Network (MPN).
Poker is one of the few online gaming sectors that Microgaming do not dominate, but they have set their sights on doing just that and the deal with Ascensus Interactive was no doubt a big part of their domination strategy.
They have already utilized this growth to create some of the biggest online poker tournaments in recent months, including the Universal Championship of Online Poker (UCOP), which has a guaranteed prize pool of half a million Euros and could be set to rival the biggest and best poker tournaments on the PokerStars network.
Microgaming have also signed deals with smaller content creators, leading them to create and launch some eye-catching titles that have received great praise from their growing fanbase.