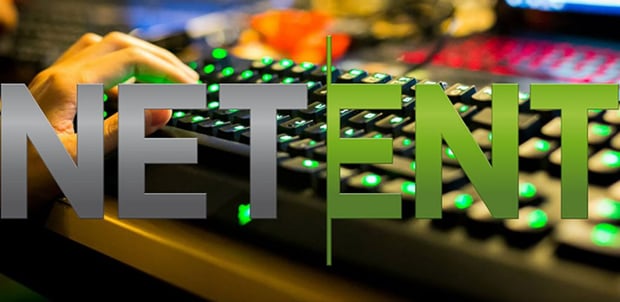 Netent makes another lucky player a millionaire during November

Mathias Jensen

Published 05/12-2019
Who doesn`t wish or dream to hit it big, either playing the lottery or hitting it big online? This is exactly what one lucky Swedish player playing the NetEnt game Arabian Nights did during the month of November. The Swedish player managed to win the progressive jackpot worth €1,4 million playing the game.
Now, this is what we call perfect timing with Christmas just around the corner. Imagine what kind of Christmas presents you would be able to buy yourself and your loved ones if you just won a jackpot of this size. And since the gaming was done within the EU, all these €1,4 million comes delivered, taxfree for the lucky swede.
These are the benefits of playing online within the EU, no matter what game it is, as long as it`s within the European Union, Swedish players can enjoy the winnings tax-free. You could bring home the Sunday Millions in Poker, hit it big guessing the winner of the Kentucky Derby or as in this case, bring home the progressive jackpot from an online slot.
Winning the jackpot came after the player hit all the 5 jackpot symbols on a bet line, playing at a €10 euro level. Getting these 5 symbols in a row, automatically triggered the jackpot and the player saw an instant €1,4 transferred to their account.
The game in question, is as mentioned, provided by one of the powerhouses, providing online slots to operators around the world, NetEnt. Here we have a company with a long history within the gaming community which has developed and delivered numerous high-level games since its launch in 1996.
This isn't the first nor will it be the last time that NetEnt creates a lucky millionaire through one of their games. Another big hit from the provider which has generated several millionaires through the years is the highly popular Mega Fortune slot. This game has seen some huge payouts in the past, with the biggest one to this date, to be paid during 2013 when a Finnish man in his 40s managed to trigger €17,9 million jackpot payout, playing on a €0.20 spin!
Besides this massive jackpot, the game has also paid other massive winnings throw-out the years, with one valued over €11 million in 2011. Then in 2015, the company saw something astonishing, when the jackpot was triggered twice within just 7 months apart. In total, NetEnt paid close to €13 million that year in jackpot winnings were one of lucky player came from Sweden. The player by the online gaming name "Alexander" walked away with €8,59 million.
November seems to be a lucky month for players playing these progressive jackpot games from NetEnt. How long will it be until we see the next jackpot triggered by this popular provider and above all, how big will it be this time?
Other games that the company provides that also offers these progressive jackpots, besides Arabian Nights and Mega Fortune includes Mega Fortune Dreams, Hall of Gods, Grand Spinn Superpot, Mercy of the Gods, and Imperial Riches
Of these, the first three mentioned are amongst the oldest progressive jackpot games online, whereas the latter are somewhat newer games. It`s not surprising that these games are also amongst the most popular slot games played online, not only in Sweden but all over the world.
You don't have to chase these progressive jackpots in hopes of winning it big in games provided by NetEnt. Other games in their arsenal that have also generated some really big wins as of late include Dead or Alive 2, where a Swedish slot player and streamer called "Slotspinner" or in this case, his girlfriend, managed to win really big while playing at a €3,60 stake. In total, they won a staggering €93,582 which is equal to an incredible 25,995 times their bet! Their Christmas is going to be extra special this year, that's for sure. But who knows, maybe you will be the next lucky one to walk away with such a win under your belt, all thanks to NetEnt.