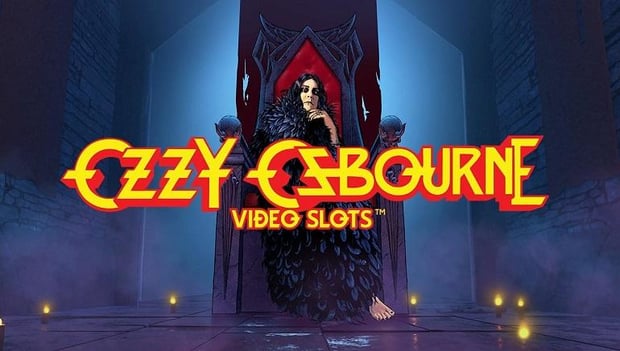 NetEnt release a new Ozzy Osbourne video slot

Jonas Riis Vestergaard

Published 06/12-2019
Ozzy Osbourne and NetEnt have come together to sign a licencing deal that will see a new slot featuring Ozzy's likeness emblazoned on it. The former Black Sabbath singer will make the jump to slot reels in Ozzy Osbourne Video Slots. Not only will it include great visuals and great features, but it will also include fully licenced tracks from the full Ozzy back catalogue.
Game features
Ozzy's face will take up a lot of space on the reels. He fills the reels as well as acting as the wild in the game. There will also be some typical Osbourne-centric symbols included such as a skull, a cross and a raven.
The free respins feature in this title is activated by the scatter symbol landing on one of the odd reels. This will allow players to get a respin where free spins can be awarded if the feature spinner awards them. A scatter on all three of the odd reels will also trigger the bonus spins mode.
There is also a feature that allows the symbols to charge. When a respin is awarded or one of the free spins takes place the symbol has the chance to charge up. If it charges up then win sizes can be increased or more wilds can be added to the reels.
A big licencing deal
The Games Director at NetEnt commented that this was a big deal for them. Because Ozzy is the face of heavy metal, and in fact is a mainstream star away from music, he should instantly create a lot of attention about the title. NetEnt feel that being able to create a game based around him will bring a lot of players over to NetEnt and as such they felt they had to create something special for him. This new title has some awesome features and possibly the best soundtrack for a slot game ever.
Adding to new releases
This latest slot release shows that NetEnt are aiming to go big in 2020. It is added to Who's the Bride, which was released during November. It has an Asian theme and lots of features to make it extremely exciting and engaging.
Who's the Bride? features wilds that stick to the reels, a bonus spin round where the wilds will stick in place the entire time and the ability to create huge wins. These two new titles are signs of things to come for NetEnt .