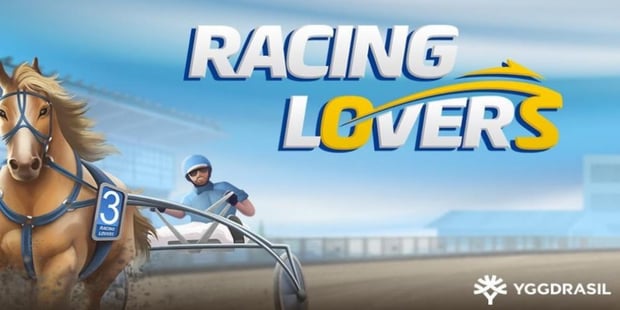 New Horseracing Themed Video Slot from Yggdrasil Gaming

Mathias Jensen

Published 08/10-2019
Yggdrasil Gaming have been very busy in 2019, much busier than many of their competitors in fact. They recently announced the release of a brand-new slot titled Racing Lovers, and this came just over a month after their popular Yokozuna Clash slot, a five-reel, sumo-themed title that proved to be a huge hit.
Yggdrasil Gaming used a press release to announce this new creation to the world, declaring that it had been designed to combine "exciting" casino play with the thrill of high-speed horse racing. It was created as part of a deal they signed with the Swedish based brand Trav och Galopp, a track side operator.
Limited Release
As things stand, Racing Lovers is only being offered to ATG and will only be available on their gambling domain. This domain launched at the turn of 2019, when they took advantage of the new gambling legislation and became one of the first brands to operate in Sweden.
Racing Lovers invites players to jump in the saddle, grab hold of the reins, and speed toward the finish line. There are lots of chances to win big and lots of great graphics to enjoy on the way.
One of these features is a "Pick-me" bonus round, where selections are made and prizes are paid if they are correct. There are also some high-paying horse symbols and a Free Spins feature. This game also features Yggdrasil Gaming's Boost gamification tools, which are provided to casinos to help them attract more players and to better understand the players that are spinning the reels.
Tools like these, in addition to the Yggdrasil Gaming Masters program, are one of the reasons this brand has become so popular in recent years and the main reason they have grown so quickly.
A Strong Title
A representative of Yggdrasil Gaming used a recent press release to comment on this game, calling it a "thrilling" and "unique' title that will appeal to many different types of players, as well as multiple stake levels. They also noted that the game was built around the popular theme of horse racing, which is one of the most spectated gambling sports in the world.