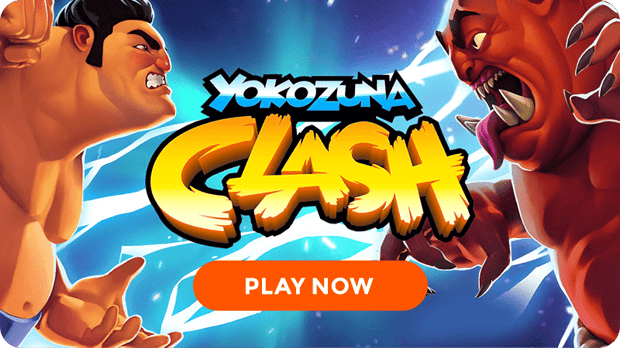 Yggdrasil Gaming release Yokozuna Clash, a video slot with a sumo theme

Mathias Jensen

Published 20/09-2019
Yggdrasil have announced the release of their first title for this month. Yokozuna Clash is a sumo wrestling themed video slot that comes just a month after they released The One Armed Bandit to the world.
Yokozuna Clash contains 243 paylines and will be taking players right into the world of sumo wrestling.
With wonderful visuals and an accurate portrayal of the rules of sumo, players will have to take part in a wild battle in order to win the big prizes offered.
Clash of the titans
Yggdrasil have made a statement that claims the five-reel slot machine will take players right into the metropolis that is Tokyo. The standard game will feature two sumo wrestlers vying to be the Yokozuna that can trigger a whole host of different features.
Extra bonuses
Yokozuna Clash will also feature a free spins mode. Here players have to try to win the bout by forcing their opponent out of the ring. Once they have managed to win their battle, they will be taken to a final bout against an even stronger character. If they manage to win this one, the grand prize will be awarded to them.
Extra bonus increases
On top of all of this, Yggdrasil also announced that the game will include some of the new added features that come from their gamification suite. This will include the ability to earn a random cash prize at any point during the game. There are other features in there which will allow players the chance to increase their winnings.
The mechanics of the casino game in place will give players the opportunity to find top quality levels of engagement within the title. The sumos will react to what happens during each spin and helps to make the game a more immersive experience.