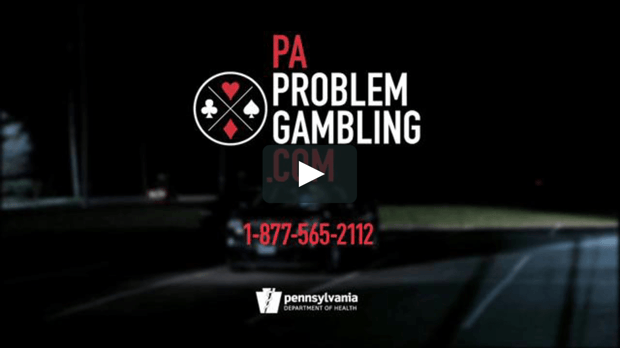 New Program Set to Help Problem Gamblers in Pennsylvania

Mathias Jensen

Published 15/06-2019
The Gaming Control Board in the state of Pennsylvania have just introduced a program designed to combat problem gambling. The iGaming Self-Exclusion Program, as it is known, will allow players to exclude themselves from the sports betting and online casino games that will soon become available in the state.
This program is modelled after an existing program, which is believed to have helped thousands of players to prevent themselves from online gambling, and it gives players the opportunity to exclude themselves for 1-year, 5-years, or for life.
The Program
If a player partakes in this Self-Exclusion Program then all gaming sites that operate within the state of Pennsylvania will be required to deny those players access to all games. They will be tasked with stopping self-excluded players from placing bets and must also deny them the privileges given to other gamblers, such as bonuses, memberships, and more. Failure to do so could get the gambling operator into a lot of issues with the Gaming Control Board, potentially leading to fines and other issues.
Anyone in the state who is interested in this program should visit the Pennsylvania Gaming Control Board (PGCB) website and visit the relevant link on the homepage. They can also contact them directly via phone, dialling (717)346-8300.
Trial Run
Pennsylvania is one of several US states to drastically change their approach to online gambling and sports betting in recent years. The first ever sports bets were placed in the state over a three-day trial period at the SugarHouse Casino in Philadelphia. The state supervised the trial period to ensure that everything went smoothly.
On the day that the PGCB revealed this Self-Exclusion Program, they also announced that Rush Street Gaming had established a trial period of their own, taking sports bets on their website for just under a day.
Delays and Launch
SugarHouse and Rivers Casino both established sports betting facilities at their casinos in December, and they hoped that by May this year they would be ready to offer new sports betting services. However, there have been a few delays, with Play Pennsylvania suggesting that these delays have been caused by holdups in the approval process for their new betting apps.
However, most online casinos in the state are set to launch on July 15th, with a few others potentially delayed until 2020. Whatever happens, it's fair to say that the gambling landscape of Pennsylvania is about to change considerably and by the end of 2020, when new casinos—including the $600 million Stadium Casino—will open, Pennsylvania could become a hub for gambling in the northeastern US.