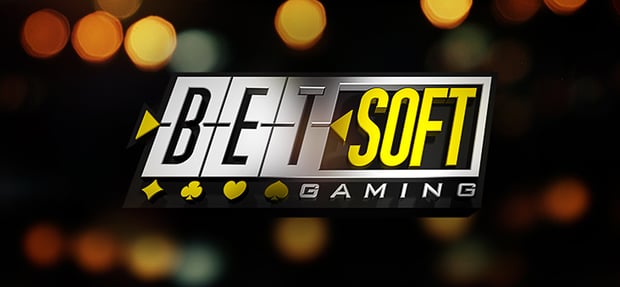 New Slot Game Reels of Wealth Launched by Betsoft

Mathias Jensen

Published 01/05-2018
The brand-new, multi-layered, 5x3 slot game Reels of Wealth has just been launched by Betsoft Gaming. Yet another example of Betsoft's commitment to innovative gaming, Reels of Wealth pushes the unique Trail System further than ever before, giving players a satisfying feeling of progression as they move through a mass of varied bonus features to collect symbols. The design of the game reflects the look of a traditional slot game and the game features attractive but clear mechanics and symbols in the base slot. The game's basic symbols are golden oldies and include stacks of paper money, gold bullion, sacks of treasure, chests overflowing with gold and gemstones. The paytable offers rewards on lines from the center out, right to left and vice versa, and all rewards are multiplied by a user's present bet line. There are also five extra mechanics and a complete mini-game on offer as part of Reels of Wealth's fun and gratifying gaming experience. To begin, all winning lines in the base game earn the user a free re-spin. After three consecutive stacked wins, each additional win will benefit from a multiplier of as much as 3. An extra multiplier of as much as 4 is then applied if a win contains at least one wild symbol. Reels of Wealth players can also double their final win by gambling 50% or all of their takings from a standard win through a Double-Up or Heads-or-Tails game.
The base game on Reels of Wealth also gives players the opportunity to take home significant winnings, encouraging users to engage in longer and also more satisfying gameplay. The MEGASTAR free spin can deliver players life-altering sums. If a player finds a minimum of three MEGASTAR symbols anywhere within the main game, then they will be sent to a 4x8 grid with a set of unique symbols. These symbols, such as the high-rewards jackpot symbols ("Legend," "Star," "Megastar" and "Hero") and diamond scatter symbols, link to four separate trails of increasing length that appear on the left-hand side of the new grid. These symbols are then collected by the player when free spins are rewarded. Up to 25 free spins are on offer, allowing players to collect seven to nine symbols according to the length of the trail. The Trail System gives players a chance to push four trails across to the highest available wins.
Betsoft Gaming's Head of Product Development Dan Cooper provides some insight into the company's exclusive new slot game: "Our goal with Reels of Wealth was to create an immediately captivating game that also had considerable depth. With re-spins, rolling wins, and a common symbol set, the base game is seriously inviting, with the potential for significant wins. But the MEGASTAR mode – essentially a game-within-a-game – opens up even more opportunities, with four different jackpots, and a totally unique player journey powered by our in-house 'Trail System'."
Reels of Wealth was created on Betsoft's SHIFT platform and is immediately compatible across devices. The use of the SHIFT platform reduces the size of files to increase loading speeds and enables new features such as the Trail System to ensure that all players enjoy a fantastic gaming experience regardless of the device they use to play.