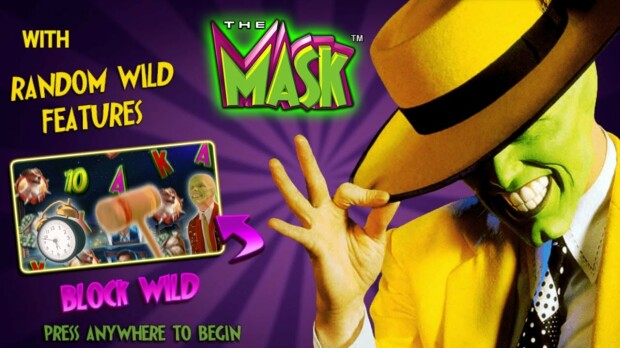 NextGen Gaming launches the new MaskTM slot

Mathias Jensen

Published 06/08-2018
NextGen Gaming has just released an all-new online slot machine. Based on the classic 1990s film the MaskTM, the new game promises plenty of action and a fair helping of chaos, just like the film. The MaskTM slot game is officially licensed by the filmmakers and will be released almost exactly 25 years to the day since the film first launched. This new gaming experience can run (medium volatility) on both desktop and mobile devices. The game features twenty rows and players can receive winnings amounting to up to thirty thousand times the sum wagered. Player returns vary between 95.51% and 96.52%. Learn more about this incredibly fun-packed, multi-featured game below.
Game Features
The MaskTM swerves around the game environment in play, handing out Bonus Wilds as it goes. Milo, always reliable, brings his personalised wild to the party, while his crazy counterpart ups the ante by throwing in additional free games at random. The bonus feature accelerates the win potential as the MaskTM enhances all wins through wilds by a factor of up to five, increasing the most that can be won to an incredible 30,000 times the amount wagered.
Four different random wilds
 The MaskTM hands out additional wins both during and after the spins
 You can enjoy two wild features simultaneously in one spin
 In free games, you can get even more wilds
 All the wild features are related to the most famous scenes in the film
Free game bonuses
 The appearance of three, four or five scattered bonus will get you ten, fifteen or twenty-five free games
 Every time you get a win with a WILD symbol you will get a multiplier of up to five times
 There are no limits to how many times free games can be repeated
 If you get one or two scatters, Masked Milo can give you up to five bonus free games
NextGen Gaming found that the iconic film had so many famous moments and characters that they had no trouble finding elements to include; rather it was hard to decide what didn`t make the cut! The developers wanted to develop a game that was technically and visually different to anything previously available. Now gamers and online providers can get ready to P-A-R-T-Y! Players can enjoy some of the best-known scenes in The MaskTM converted into an exciting slot game, with additional bonuses in terms of direct video clips, visuals and audio straight from the film. Get ready for this all-new, totally SMOKIN` gaming experience!