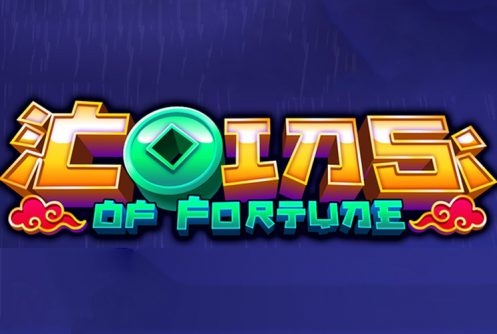 Nolimit extends portfolio coins of fortune slot game

Mathias Jensen

Published 02/07-2018
Online software and platform Nolimit has recently launched a new slot game to extend its rapidly increasing portfolio. With the Coins of Fortune slot game, it is clear that Nolimit are setting out to further prove their commitment to developing premium slot titles that appeal to gamers throughout the world. The Coins of Fortune slot game is based on a Neon-futuristic Asian theme that transports players to the buzzing eastern cities of Shanghai, Beijing, and Tokyo in what is Nolimit's first venture onto Oriental shores. Coins of Fortune is a 3-reel, 20-line slot machine that will offer gamers access to a range of features including the tree stacked symbol 'Dragon Nudge' and the 'Lucky Respins' walking wild feature, which can produce up to a x10 win multiplier. The features on offer on the Coins of Fortune slot game are ideally suited to gamers who like a fast-paced experience and appreciate an opportunity to interact with beautiful animations that have high visual appeal. The features incorporate unlimited retriggers and are interweaved in a way that further enhances the potential of the gaming environment. One feature that is particularly appealing is that of the 'Lucky Respins,' which can be triggered on a fairly regular basis, giving players an opportunity to pursue bigger wins and some serious online bragging rights. Coins of Fortune slot has been programmed in HTML5 and can be played on both desktop and mobile environments, including iPhone, iPad and Android. It features a contemporary user interface that works well for players who wish to access online slots on mobile devices.
Nolimit City have more exciting releases planned for later in 2018 including a host of promo offerings that will provide operators with a better chance to deliver a more rounded experience. Describing what's in store, Per Lindheimer, Product Owner at Nolimit City commented: "Coins of Fortune incorporates classic Asian lore into a futuristic environment for a mysterious exciting ambience. With frequent, rapid features with neon backlight and colorful visuals it will keep the players on their toes. Unlimited retriggers and a x10 win multiplier will get players ready for a chase!"
Coins of Fortune was formally made available to Nolimit City partners on June 28th.