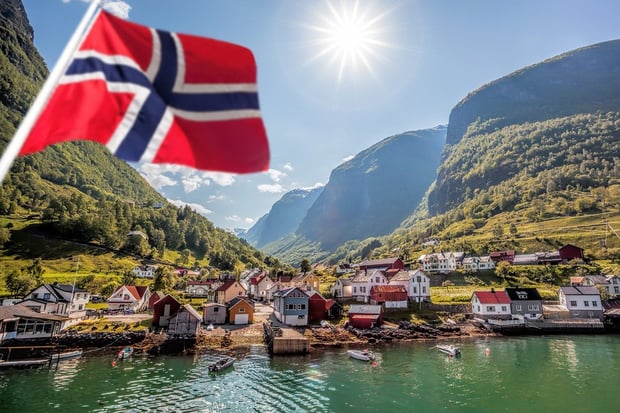 Offshore operators increase spend in Norway

Mathias Jensen

Published 02/08-2018
The Norwegian Gaming Authority has announced its termination of supporting new regulations to limit the impact of unregulated gambling after an increase in advertising from offshore operators. International operators spend about €91m on TV ads in the country last year as a way of getting around the Norwegian gambling monopoly. The Norwegian Gaming Authority said the total represents an increase in 2017, however, such activity is only possible due to a loophole in television advertising.
Currently, operators can place on channels that are broadcast outside of Norway which allows them to reach Norwegian customers that are otherwise limited to gambling with state-run companies Norsk tipping and Rikstoto. The country's regulators are set to clamp down on the practice as laws are due to change from September, pending approval from the European Commission. The Norwegian current system means that the country is missing out on taxable gambling income, with offshore operators last year raking in between €2.1bn and €2.3bn.
The Norwegian Gaming Authority director Henrik Nordal said that the regulator supports these changes in order provide better protection of Norwegian citizens.
THE NORWEGIAN GAMING AUTHORITY DIRECTOR HENRIK NORDAL:
"The Norwegian gambling regulation aims to ensure that gaming schemes are arranged in a satisfactory manner under public control, prevent negative consequences of gaming and ensure that profit from games can be allocated to approved 'good causes',"
"A central part of that is to have the most addictive games monitored so the operators are able to provide the necessary responsible gaming environment for our national consumers."
"Responsible gaming environment means that there are effective self-exclusion tools and limits on how much you can bet on each object, per day, per week and per month."
"The presence of illegal operators without these responsibility tools provide a serious safety challenge for our consumers, especially the most vulnerable of them, and that is our main concern."
"To better meet these challenges our parliament has therefore asked the Ministry of Culture to implement a Domain Name Service-blocking to try and better channel consumers to operators that have a licenses in Norway and hence sufficient responsibility tools implemented."
"This is in addition to the payment-blocking of funds destined or originating from illegal operators. We hope these tools together with public education can create a safer gambling environment for Norwegian consumers and limit negative social consequences we see emanating from illegal operators."