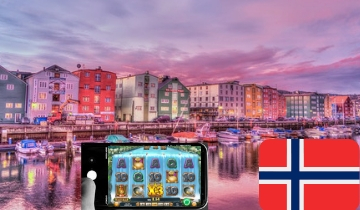 Plans to block online payments in Norway

Mathias Jensen

Published 05/09-2019
Casino operators in Norway have lost their appeal about how payments are processed at online casinos.
There are currently plans in place to make it illegal to allow deposits and withdrawals from online casino operators. This worried a number of operators that it will lead to less competition within the market.
This is seen as against monopoly laws by casino operators because it allows the government to promote their own state run gambling services. They have also taken another step of only offering licenses to their own gambling services, with other operators denied.
Appeal has been set in motion
Entercash have joined forces with the EGBA to lodge an appeal to the payment ban. However, the courts in Oslo found against them. This is because there are no laws in place that stop specific states from banning payment methods.
It also found that Entercash would not be at a disadvantage as it wasn't just their business model that was impacted, it was all payment providers.
There is still one aspect of the case that is left to be dealt with. Because the EU allow freedom of movement for services, it means that the blocking of payments could be against this policy. There is currently no news on whether Entercash intend to launch another appeal against the decision.
State run gambling is legal
At the moment, Norway has very strict gambling laws in place. The only gambling that is legal is that provided by the two state run gambling companies. This means that offshore operators are not ratified by the country, with this latest payment ban another way to limit the choice that Norweigian players have.
Norway are so strict when it comes to gambling laws that they don't even allow their citizens to use a Norway based credit or debit card at any casino in the world. They also have a legislation in place that means Norweigians must declare anything they win from any form of gambling, no matter where in the world it takes place.
The new plans intend to increase this level of control, with the internet service providers in the country to block gambling websites from outside of Norway. Even though the latest appeal was put through at a fast rate, unless one of the appeals is able to win, the restrictive laws will remain in place.
The reason behind this is that the tax revenue and profit from gambling is very high for Norway. By moving to a more competitive market it will lead to tax revenues falling, as companies engage in methods to lower the tax they have to pay, as well as the potential increase in problem gambling as non-state-sanctioned companies are more likely to try and increase revenues.