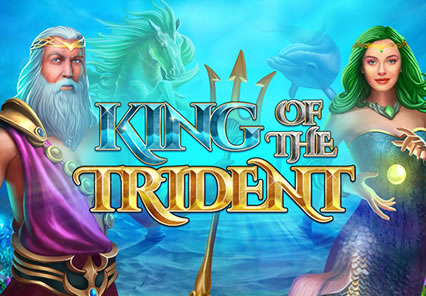 Pariplay release new slot

Mathias Jensen

Published 04/08-2019
King of the Trident is the new video slot from Pariplay that is about to be released. Taking players deep into the deepest depths of the ocean, it will help players to create big wins with a rarely seen theme. The graphics are stunning and the features are innovative both which will help draw in players from around the globe.
What is offered
King of the Trident features a respin feature whenever the first reel lights up. This feature will make the first three reels turn into a giant reel. The respin will then take place with the fourth and fifth reels offering up the potential to create a huge win. This is an excellent feature that can be triggered at random to generate big wins.
There is also a free spins feature which can offer anywhere between 8 and 40 free spins. With three to five scatter symbols triggering the spins, it gives players the opportunity to go through a wide range of spins in order to potentially create a big win. In the middle of the free spins mode, additional scatters will add more free spins to your total. Moreover, the final two reels will be turned into a giant reel, which will help to create more wins.
Pariplay feels that King of the Trident has enough quality to make it one of the hottest new games on the market. Despite releasing two games a month on their current schedule, Pariplay feels that King of the Trident is their best work. With exciting and enjoyable gameplay features combined with incredible graphics and captivating visuals, it has enough to bring in new players and keep them coming back for more.
More slots
Pariplay has also announced a retro-themed video slot with the name Lucky Vegas. It has a wide range of features but uses symbols from traditional fruit machines of the past. It's expected to really find a place in the retro market, but the modern twist should keep players interested in the long term.
Both games can be played now through any casino that supports Pariplay titles.