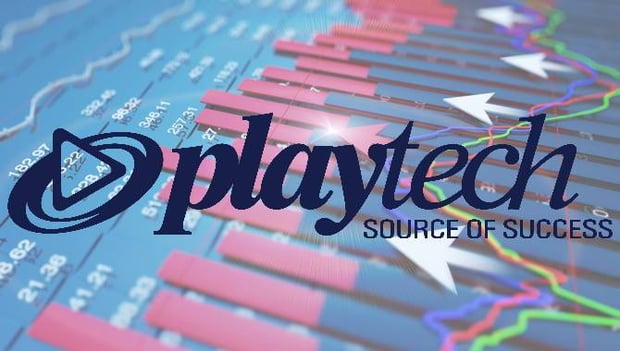 Playtech break the industry with first time ever games

Jonas Riis Vestergaard

Published 14/01-2020
Playtech have taken some bold steps with their latest releases. For the first time ever they are taking the step into live gaming with video slots. They are also offering a Blackjack game that is covered across their whole network.
Unique and innovative
The live slots game is a completely new take on the traditional video slot format. It is more of a game show than anything else and gives players the opportunity to play a video slot all at the same time. The host will narrate proceedings giving it a great atmosphere and it's sure to bring in a lot of players.
With each player being given the opportunity to set their own wagers and bonus spins on offer it will be a truly unique experience.
The second title that Playtech have developed is called Quantum Blackjack. This brings Blackjack to a multiple player arena. It will offer additional draws, random multipliers applied to wins and a maximum win of up to 1,000 times your stake. This is a lot higher than standard Blackjack and should bring in plenty of players.
The innovation head for Playtech said that during 2019 had been one of the biggest years ever for Playtech and their live casino titles. They intend to make 2020 even bigger by focusing on bringing new and exciting titles to the market. The live slots game is the first of these ideas and is something that no-one else has ever done. It combines the excitement of video slots with a live casino feel. It's expected to be one of the most popular live titles on the market upon launch and Playtech have invested a lot of time into making it just right. They hope that it will be one of the most unique titles of the year and should get players talking about the level of innovation that Playtech are currently carrying out.
Quantum Roulette was a release that Playtech put out last year. They felt that it was massively popular and as such the decision to release Quantum Blackjack was an easy one. They hope that the multiplayer elements combined with the chance to win much higher prizes will make this one of the best games of the year.
Other new titles released
All of these new innovative titles will also be joined by a brand new brand on the Playtech poker network. At the end of 2019 they announced that they would be adding Red Star Poker to the network. Popular across the East of Europe it is a title that should bring in a lot of players and increase the quality of what Playtech have available on their poker network.