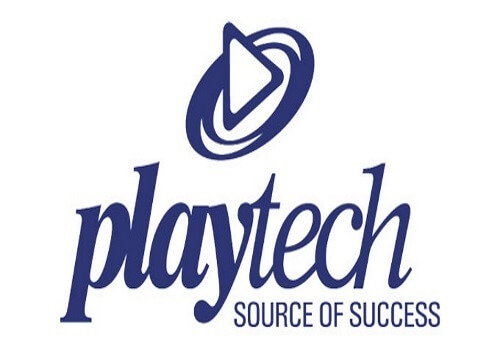 Playtech
Playtech is an online gambling software development company, that more or less gives you all the different opportunities in the online gambling business for software games of all kinds. Playtech is today known as one of the biggest online casino game providers, and delivers software content for online casinos, online bingo sites, scratch games, online poker rooms and poker sites, mobile gaming, live dealer games, online sports betting and fixed odds arcade games online. The company is listed on the London Stock Exchange.
The company was founded in Tartu, Estonia, back in 1999 and managed to finalize the development of their first casino game in 2001. In corporation with other casino partners, software engineers and multimedia companies they made the most up-to-date online casino game at that time in 2001. Playtech has a big role in the iGaming industry and has since the beginning brought many partnerships together, made many online casino games (more than 600+), and has become one of the largest of all time in the online gambling business.
They work with all the well-known and biggest online casinos and betting sites, such as Bet365, Ladbrokes and William Hill. Playtech is also the world's leading and largest international designer, developer and licensor of web and mobile application software to the online gaming market.
Casino acquisitions
Throughout the last couple of years the company has acquired many other online gambling related companies, which they today owns and runs, and also other casino game providers or casino sites like PokerStrategy, Aristocrats Lotteries, YoYo Games, Plus500, Quickspin. The company has even landed a partnership with Warner Bros, that could help making them the preferred developer for players when it comes to titles known from the Warner Bros movie universe as Batman v Superman, The Dark Knight Trilogy, Justice League and many more.
When Playtech makes partnerships together with other gaming companies, or even buy the company directly for own use, they promise the online gambling market to become an even bigger and stronger player on the gaming provider market. An example hereof is when Playtech bought the operator Best Gaming Technology (BGT) back in July 2016, and today have used their software and platform to merge it together with their own, into the company Playtech BGT Sports. They are today providing software and technology to bookmakers and empowers more than 27.000 self-service betting terminals in the betting industry for powerful companies and casino sites such as Ladbrokes, Bet365 and Paddy Power.
Wide casino portfolio
To sum it all up for you, we are here talking about an old steady, strong company, that everyday works hard to become the leader of the online gambling industry. To do so, the company has developed more than 600 online games across all channels and devices. Across a wealth of sports, you can on the betting sites get the latest 3D game graphics and motion capture technology in Virtual Sports. In any channel, device and location you can bet on sports solutions with the next-generation omni-channel. Playtech provides you the industry leading iPoker network, which is the biggest poker network of sites online. Even Live Dealers is available on the platform for you, with a professional, authentic live casino experience to bring you even closer to the real casinos.
Playtech also offers you the most complete omni-channel bingo portfolio including the largest bingo network. The company is also engaged in lottery brand building with optimal opportunity to engage with players and grow sales.
As a casino operator you can get the complete marketing package, where you will be able to get an overview over the leads coming in, register all data and customers, manage everything you need from affiliates, CRM and even create your own campaign structure, your commission structure for the partners generating traffic for you, and all-in-one with no limitations. Finally, Playtech does also offer you trading platforms and liquidity services and can help you out with solutions for Casino Fraud Prevention.
Click here if you want to read about other casino game suppliers
Below you can see some of our favourite online casinos using the Playtech platform.