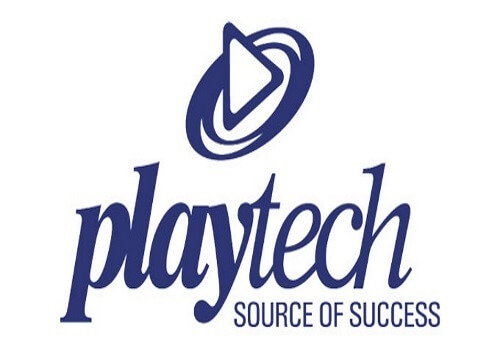 Playtech launches integrated live casino bet slip

Mathias Jensen

Published 05/08-2018
Within the realm of iGaming, live casino play remains as powerful and attractive as ever. No mainstream online casino is complete without it, which probably explains why the company's behind the live casino experience are always looking to the future. Making sure that it's one step ahead of the game, Playtech and Ladbrokes Coral is enhancing its live casino product through the introduction of a first-of-its-kind bet slip solution.
In the past, should a live casino punter want to track the live odds of a sports event they would often have to leave the game. Playtech is making that a thing of the past, as via sports-trained dealers, they will be able provide live commentary across live events as a live casino game unfolds. It might not seem like a big deal, but the introduction of a new, specialist type of dealer gives the live casino concept a whole new, sports-friendly twist. Playtech obviously thinks such a sports betting addition will boost the online live casino market.
The new idea has come about after both companies combined to create a Cheltenham Festival-style Roulette room in 2017. While this room generally flew under the radar, it was definitely a sleeper hit. For the new feature, the sports content will be delivered in-game thanks to Fresh8, with only the most popular and user optimized bets being offered to players.
Kevin Kilminster (Playtech Head of Live Casino Innovation) believes that this level of integration is a "significant step forward" for live casino play. In his opinion, it will mean that players "no longer have to choose between playing Roulette and keeping up-to-date with the big events." He rounded things off by praising Playtech's own development efforts, "This is the first time any provider has delivered a full solution to bring an operator sportsbook offering into the Live Casino client."
The service launched during the latter stages of the FIFA World Cup, so the timing of its arrival certainly matched up well with one of the biggest sporting events in the world. Speaking on its arrival at Ladbrokes Coral, Antonio Ruggeri (Live Casino Product Manager) said, "Following the highly successful launch of Cheltenham Roulette last year, we're delighted to be partnering with Playtech again to launch the industry's first fully integrated bet slip." He also said, "This technology adds a brand-new dimension to our Live offering and is a great opportunity for players who enjoy sports betting to try out the Live Casino environment without missing out on any of the action. We're confident the new bet slip will get a great reaction from players during the World Cup and beyond."
Playtech is widely considered to be an iGaming market leader – with the developer certainly not resting on its laurels. It recently finalised the industry's largest migration of bespoke live casino rooms to its cutting-edge studio in Riga, Latvia. What's clear is that Playtech is taking the live casino arm of its business very seriously in 2018, with these exciting developers giving the platform a fresh edge.